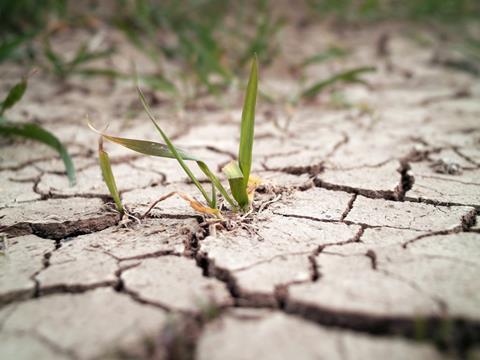 Nature loss caused by industrialisation and the effects of the climate emergency could cost the global economy almost £8tn by 2050 unless urgent action is taken to reverse its effects, a new study by the WWF has warned.
Rising food prices, droughts, commodity shortages, extreme flooding and coastal erosion would wipe trillions of pounds off economies, warned the NGO's new Global Futures report, published today.
The UK was set to suffer some of the biggest financial losses, the report said, placing third behind Japan and the US.
The annual hit to the UK's economy from a business-as-usual scenario was estimated to be at least £16bn by 2050, the report found, due to the effects of coastal erosion and flooding on the economy, as well as a decline in fish stocks.
The annual global cost to the economy from water supply losses for agriculture was estimated at £14bn by 2050, the report claimed. A further £251bn would be lost to coastal protection per year, £98bn for carbon storage and £12bn from a loss of pollination from wild pollinators.
These costs would also contribute to a rise in global prices for key commodities such as timber, cotton, oil seeds, fruit and veg – with the agricultural sector in particular hardest hit by loss of nature. Predicted price rises for key commodities by 2050 were modelled at a minimum of 8% for timber, 6% for cotton, 4% for oil seeds and 3% for fruit & veg.
"We are destroying our planet and our economic future," said Katie White, executive director of advocacy and campaigns at WWF.
"We need urgent, global leadership and immediate action to change the way we use land, to invest in the restoration of nature, to cut emissions and critically to stop destroying forests for food production. This needs to be backed in the UK with bold policies to cut our global footprint and future trade deals that clearly reject deforestation and other poor agricultural practices.