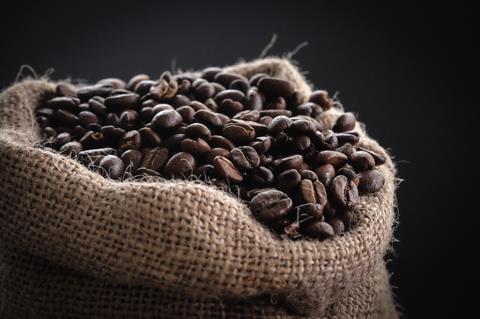 Coffee supplies from Mombasa to Bogota are under strain, pushing importers to bring forward orders to protect against potential shortfalls.
The pressures are particularly acute in South America, from where the UK imports more than half its coffee.
Farms across Brazil, Colombia and Peru are suffering from widespread lockdowns, reduced workforces, and hampered transport. Brazilian production is now largely mechanised, leaving farmers better able to cope with lost labour, but elsewhere, the crop is still widely picked by hand.
Kenya, meanwhile, has closed its borders and therefore access to its Mombasa port. It is forcing Ethiopian producers to ship from Dar es Salaam in Tanzania, which is becoming increasingly congested, causing potential delays.
Although coffee supplies in the UK remain healthy for now, many are concerned that some origins could soon start to drop off.
"A lot of the major brands and roasters are buying their coffee to try and get it shipped earlier," said Tom Blackwall, global head of coffee at Finlays and chair of the British Coffee Association.
Global shipping is likely to place an additional strain on supply chains in the coming weeks. Earlier disruptions at Chinese ports have left many containers out of their expected position so although availability in Asia is now relatively strong, there is a growing shortage in South America.
"Anything being shipped now over the next four weeks, which would then arrive in Europe in four to eight weeks from now, there could be some issues with certain origins," said Blackwall.
Priscilla Daniel, senior coffee trader at DR Wakefield, said many shipments were waiting up to a month for a container, rather than the typical two weeks. But she said the pressure for now on British importers was being eased by the loss of the foodservice channel.
"There is still a lot of stock in Europe and the US, and importers and roasters are going to try use that coffee first before buying from other producer groups," said Daniel.
"It's not like the supermarkets will have a coffee shortage, it may just be a different type."
A more significant shift could be seen, however, if the current situation goes on for long. It is pushing many roasters to respond by adapting their existing production.
"There are ways to adapt your blend to keep the flavour profile the same but change some of the percentages of origin that go into that blend," said Blackwall. For example a coffee containing Colombian beans could be replaced by Nicaraguan roasted differently to match the original flavour profile.