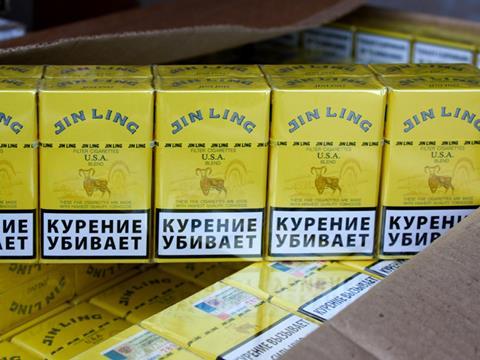 MPs are looking to crack down on illicit alcohol and tobacco sales with the launch of a new cross-party group.

Set up by Hendon Tory MP Matthew Offord, the All-Party Parliamentary Group will aim to tackle the key issues and drivers behind illegal trading of all goods, including common culprits such as tobacco and alcohol.

"I've been out in my own constituency and seen first-hand the impact that counterfeit audiovisual goods and smuggled tobacco is having," said Offord.

"It takes away custom from legitimate businesses while putting at greater risk those people who buy it. We also know that organised crime gangs are behind such seemingly low level and innocuous activities."

The group pledged to act as an "important vehicle in Parliament to shine a light on some of the more intractable issues, including whether the current approaches employed by government and law enforcement are up to the job."

"Indeed, some of the losses to the public finances due to illicit trade are staggering - costing taxpayers' hundreds of millions of pounds each year," added Offord.

The National Federation of Retail Newsagents (NFRN) welcomed the new group.

NFRN CEO Paul Baxter said: "The businesses of legitimate independent retailers, some of which have been built up over many years, are being devastated by illegal tobacco and alcohol sales, harming the local communities they serve at the same time."

The group will receive expert advice from international consulting, technology and innovation company, PA Consulting Group.

"Human behaviours, evolving technology, and regulatory environments are all part of the challenges as well as the solutions for combating illicit trade," said PA's anti-illicit trade expert Dr Steven Carden.

In April, the government introduced the Alcohol Wholesaler Registration Scheme to crack down on illicit alcohol dealers. About 17% of the 7,400 businesses that applied for the scheme failed to meet its 'fit and proper trader' requirements.