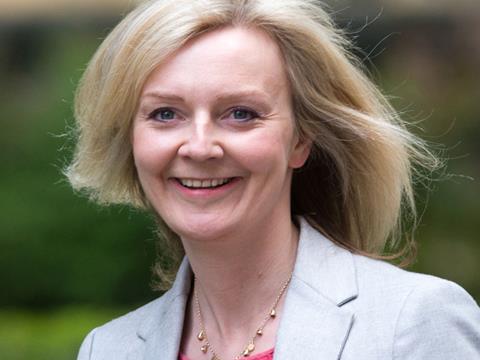 Exporters joined calls to reject US standards this week over fears it will undermine Britain's foreign reputation for high-quality products.
It comes as the new trade commission announced Monday was hailed as an "important step" towards protecting British production standards.
The new commission will advise on post-Brexit agricultural trade policy and export opportunities for farmers, and represents a significant U-turn for the government after Defra minister Victoria Prentis rejected the proposal at an online event earlier this month, arguing there were already established routes for industry to feed into trade talks.
The US is pressing for greater access to British food markets in ongoing trade talks, causing widespread concern that food welfare standards may be undermined, while forcing farmers to lower their standards in order to compete on price.
A US deal is seen as an opportunity to boost British food and drink exports, yet a new Food & Drink Exporters Association survey revealed "almost universal concern" that a deal would undermine the UK's reputation for premium products abroad, said FDEA director Elsa Fairbanks.
"British food is perceived as premium worldwide and the perception that this has changed would seriously damage our reputation," said one exporter.
The new trade commission aims to lay out red lines for trade talks, establish effective means of comparing international standards, and help develop a strategy for the UK to effect change at the WTO.
Potential members for the commission are now being discussed, with suggestions including scientists, academics and food assurance schemes as well as retailers, manufacturers and farmers.
"We will definitely be pushing for a seat on the commission," said Richard Griffiths, CEO of the British Poultry Council, adding "there is a lot of detail regarding the scope and terms of reference that needs to be ironed out".
In a letter to NFU president Minette Batters on Monday, Truss said the commission would be instructed to produce a report for presentation to parliament. "I wholeheartedly agree that any trade deal the UK strikes must be fair and reciprocal to our farmers and must not compromise on our high standards," she said.
Jim Moseley, CEO of Red Tractor, said the commission was an "important step" towards recognising the value of British agriculture.
"The standards we set are a result of two decades of constant improvement. To give all that up, by virtue of allowing cheap imports of food produced to lower standards that are currently deemed illegal, would be criminal."
Waitrose is so far the only supermarket to publicly back the NFU's campaign to legislate against lowering import standards, pledging last week that it will "never sell any Waitrose & Partners product that does not meet our own high standards".
The establishment of a trade commission follows 18 months of intense lobbying by the NFU, which received over one million signatures for an online petition, the fifth biggest since the Gov.UK website launched in 2015, while MPs received over 80,000 letters.