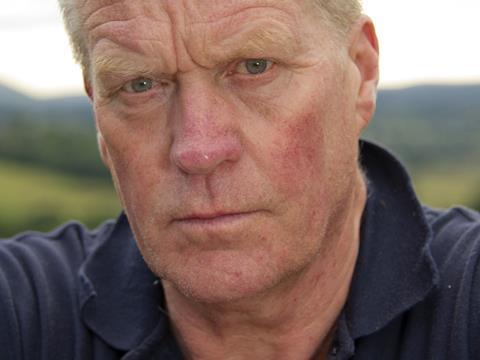 Lobby group Farmers for Action (FFA) is planning to "name and shame" supermarkets who don't pay fairly for milk, and has not ruled out further protests over collapsing farmgate prices.
FFA chairman David Handley warned the group had begun scrutinising each individual retailer, in addition to dairy processors and foodservice operators, over their milk procurement practices, and would "expose" any it felt were not paying a fair price to farmers.
With the UK average farmgate milk price now at 24.06ppl [AHDB Dairy] the group was also planning to launch a leaflet campaign at supermarkets in cities during August, to explain the current plight of dairy farmers to consumers and to illustrate "just what it takes to produce a litre of milk", added Handley.
He warned Farmers for Action would also consider "peaceful direct action" and hold back milk supplies if it found retailers were "abusing the product to get people through the door", adding "we've told them we aren't going to tolerate the devaluing of our product any more".
Handley, who is planning to sell his own dairy herd this autumn due in part to the ongoing crisis in the market, added the FFA had repaired relations with other groups such as the NFU, Tenant Farmers Association and Farm Community Network in order to "sing with one voice".
"We have looked at the current state of the UK dairy industry and accept that some categories have been impacted by global commodity prices," Handley said. "But this does not extend to liquid milk and UK Cheddar, despite the claims of processors."
Retailers should be acting with greater responsibility, he added, but with ongoing retail price cuts they were instead contributing to a devaluation of dairy products. "They don't give a damn, and they are helping to suck money out of the supply chain," he claimed.
Handley's comments come as the NFU has called for the creation of more producer organisations, fairer contracts for farmers and more processing capacity for UK milk, with its dairy board chairman Rob Harrison noting last week that the UK was only 81% self-sufficient in dairy despite the current glut of milk on the market.
Harrison also called on farmers to scale back milk output, warning that increasing milk production in a climate where there was "more milk than market" was "crazy".
"If you're thinking of expanding, don't do it without talking to your milk buyer," he said. "If I ordered a load of fertiliser and I was sent two, I would be annoyed, and if processors have more predictability in volumes or even fixed volumes we can demand more stability and predictability in pricing."