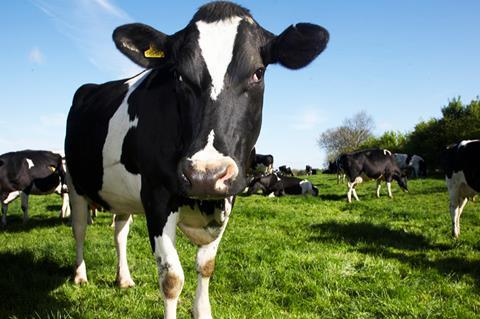 Food producers and manufacturers have been outpacing retailers on improving animal welfare, the latest version of the annual Business Benchmark on Farm Animal Welfare report has found.
Suppliers increased their average score from 33% in 2019 to 38% last year, while supermarkets and wholesalers only improved by 1%, taking them to an average of 36% during the same period.
Thirteen producers and manufacturers moved up at least one tier on BBFAW's company rankings, with Barilla, Fonterra and Unilever all jumping to second-tier positions. The second tier of the rankings denoted firms for whom animal welfare is 'integral to [their] business strategy'.
Four out of five of the firms in the top 'leadership' tier in 2019 remained in the same place, with Cranswick, M&S, Noble Foods and Waitrose all maintaining their positions with overall scores above 80%. The Swiss Coop Group fell to the second tier.
Meanwhile, the UK's big four all stayed in the same positions, with Morrisons, Sainsbury's and Tesco sitting in the second tier with scores between 62%-80% and Walmart, which still held principal control of Asda during the report's measuring period, remaining in tier four – 'making progress on implementation' – which included scores of 27%-43%.
The Co-op and Aldi both held their positions in tier two and tier three – 'established but work to be done' (44%-61%) – respectively, with Lidl joining Aldi in the third tier.
The report said the mults "generally have a comprehensive and coherent approach" on the issue of animal welfare, with "clear commitments" for many key welfare issues.
Retailer pig welfare policies 'do not go far enough', report says
"The 2020 findings show how [the report] is driving corporate action on farm animal welfare, with around two-thirds of companies actively managing the business risks and opportunities associated with farm animal welfare, and 79% of companies having committed to improvement objectives and targets linked to farm animal welfare," said executive director of BBFAW Nicky Amos.
"The progress made by companies on managing farm animal welfare since BBFAW's inception in 2012 is remarkable and should be applauded. However, as BBFAW enters its tenth year, our expectation is that companies need to demonstrate how their management commitments are translating into improved welfare impacts for animals on the ground."
Responding to the report's findings, BRC assistant director of food Andrea Inchausti-Martinez said, "Animal welfare is a high priority for our retail members and their customers and we are pleased to see so many ranked highly by the BBFAW Report. British supermarkets and grocers continue to improve and challenge themselves to remain global leaders in animal welfare."
But while the picture the report painted was largely positive, 59 of the 150 companies from across the world covered by the BBFAW remained in the bottom two tiers, meaning there was little or no evidence of any action being taken by them on animal welfare issues.
The report, which has been supported by animal welfare groups Compassion in World Farming and World Animal Protection since 2012, compiled rankings based on a survey of retailers, manufacturers and restaurants from across the globe. From next year, NGO Four Paws will take over from WAP.
It analyses the farm animal welfare policies, management systems, reporting and performance of most of the world's largest food firms.