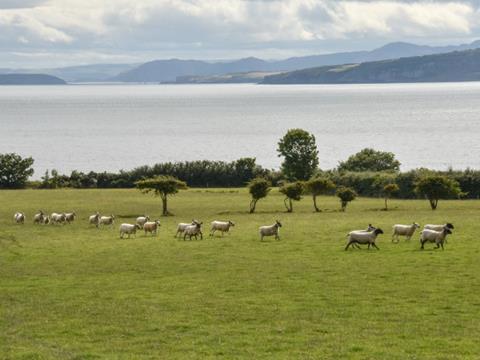 The provenance credentials of PGI Welsh lamb are set to be boosted after Hybu Cig Cymru/Meat Promotion Wales partnered with forensic traceability company, Oritain.

The new tie-up with New Zealand-based Oritain would "deliver the ultimate in farm to fork traceability", said HCC today, and introduce "forensic levels" of traceability for Welsh lamb in a first-of-its-kind initiative for a PGI product.

Oritain's assessments analyse trace elements and isotopes that animals absorb from their environment and the grass and water that they consume (which are specific to a particular region), and will enable suppliers to verify their lamb came from Wales at "all points of the supply chain".

Under the PGI (Protected Geographical Indication) scheme, lamb must have been born and reared in Wales, before being slaughtered and processed at an approved facility in order to carry the Welsh lamb label.

"Consumers are increasingly demanding that the food they buy can be traced back to its origin," said HCC CEO Gwyn Howells.

"By underpinning our PGI scheme with Oritain's scientific techniques, people buying Welsh lamb at home and abroad can be absolutely confident that it has been reared in Wales - with all that entails in terms of the quality of the meat and the high animal welfare and environmental standards of our farmers."
HCC's partnership with Oritain is set to be unveiled at the Royal Welsh Show this afternoon (23 July).

"Welsh lamb gets its distinct flavour and characteristics from the unique environment it's reared in," added Oritain CEO Grant Cochrane.

"PGI Welsh lamb already has a world-leading reputation for quality and traceability. To have that underpinned by Oritain's traceability technology will further cement that reputation for the future."
How does Oritain's system work?
The company's technology descends from forensic testing which has been in use for more than 20 years.

It differs from DNA testing schemes in that it is not the species under observation but the area in which it was raised, with a 95%-99% certainty.

Oritain has a database containing hundreds of thousands of 'fingerprints', listing the elements and compounds expected in a product as a result of its geographical origin. In some cases, the testing can identify origin down to the farm the product was grown or reared on.

The process requires approximately 100g of the raw product for testing, which is then sent to labs in New Zealand for a result in one to 15 days.

It is not specific to meat, and can also be used to verify the origin of aquaculture, horticulture and textile products in addition to eggs and dairy.