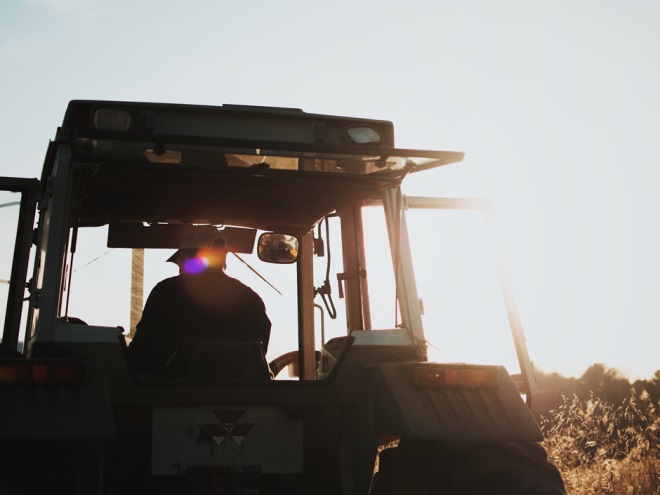 The government is considering giving farmers access to aggregated wholesale sales data from processors in a bid to strengthen their hand in pricing negotiations, farming minister George Eustice has said.
Giving evidence to the Commons Efra Committee's scrutiny hearing for the government's agriculture bill today, Eustice suggested the move would improve transparency for suppliers in their dealings with processors.
The proposal, which elaborates on the bill's reference to creating post-Brexit regulations on "fair dealing with agricultural producers", would see farmers given the "tools they need to challenge processors when they are not getting the right price", Eustice said.
Defra was also looking at creating statutory contracts for commodities such as milk as part of a requirement for "first purchasers" of agricultural produce to fulfil "certain terms and conditions", he added.
Using the dairy sector as a specific example, Eustice said: "We've had a problem for a long time where some dairy processors forced farmers to commit to selling them all of their production, but frankly gave them no real transparency on how that price was calculated." Previously voluntary codes "had not worked", he added.
The "good people" took part in these schemes, while "those you have the most problem with don't", he pointed out. "It then eventually starts to disintegrate because the good people say they are putting themselves at a disadvantage," Eustice said.
Rather than "throwing subsidies" at a problem, the new powers would address the weakness of some farmers in the supply chain by addressing the causes of poor profitability on farm, he added.
However, Eustice and environment secretary Michael Gove both resisted renewed calls from Efra chair Neil Parish for the Groceries Codes Adjudicator to enforce the regulations. The government's Rural Payments Agency would instead be given the responsibility.
The reputation of the RPA was "shot" following its continued difficulties in processing CAP payments to farmers, Parish said. "It's a laughing stock and has no credibility. Nobody in the retail sector or anywhere else is going to be scared of them."
But Gove defended the agency, which had been "constrained by dysfunctional EU law", while Eustice pointed out the GCA was "a successful model that we shouldn't ruin by throwing too many other additional responsibilities at it".
The pair also faced criticism for the perceived lack of reference to food production in the agriculture bill. In response, Gove insisted the legislation did place great emphasis on food production while a "broader food strategy" currently being worked on by Defra would also look at an "array of issues".
These would include "ensuring questions like food security, productivity and the promise of technology can be addressed, in order to provide the farming sector with a secure future". The agriculture bill is expected to go before the House of Lords by the start of next year at the latest.