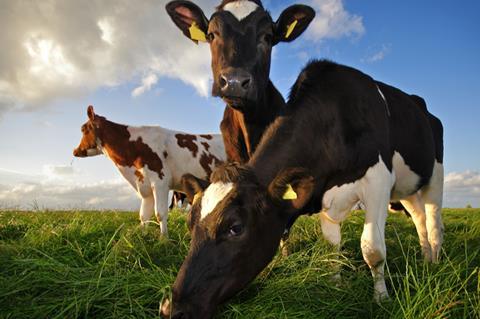 Calls by a panel of UN climate experts for a switch away from meat-focused diets towards plant-based alternatives have been dismissed as over-simplistic by UK farming groups.
A major report published yesterday by the UN's Intergovernmental Panel on Climate Change warned the worsening climate crisis risked damaging the ability of the land to sustain humanity, unless "early action" was taken.
The panel, which suggested reducing humanity's consumption of meat and dairy products could go some way in averting worsening climatic conditions, also called for a significant reduction in food waste, noting about one third of all food produced across the planet was "lost or wasted".
The report is the latest to call for a change in meat consumtpion levels to tackle climate change, and follows the publication of the EAT Lancet report in January, which warned food production was currently "exceeding planetary boundaries".
However, the IPCC's study and how it was portrayed in the media was slammed by National Beef Association director Chris Mallon, who told The Grocer he was "frustrated" UK agriculture statistics had been conflated with global data from countries such as Brazil – which was "cutting down virgin forests to produce farmland".
"We should be more understanding of what we do here, how good we do it, the environmental rules we work within, standards of welfare and our low antibiotic use," he insisted. "We should be proud of that."
The report laid out possible solutions to "mitigate" the impact of the greenhouse gases produced by current farming processes, including the application of "limits on total production" alongside "reductions in emissions intensities".
However, Mallon questioned the recommendations, stating: "I do not think there is any way you will get South or North American governments to put a quota on the number of cattle they produce."
His comments were echoed by the NFU, which reiterated its aim for the UK farming sector to become "net-zero" with its emissions by 2040.
"Having gone through the report in detail, it is clear that the IPCC recognises the important role animal products play in a balanced diet and when produced in sustainably in low greenhouse gas emission systems is actually part of the solution to climate change," said NFU president, Minette Batters.
"Our plan for achieving our net zero goal is focused on making the most of our natural resources. With 65% of UK farmland best suited to growing grass, this means using our grasslands, which are also a huge store of carbon, to produce high quality beef and lamb.
"We are already seeing the impacts of climate change and it is encouraging that the report recognises the threat the climate poses on food security. We now need to see government policies that will support the farming industry in delivering on its net zero ambition."
The UK had "yet again" been "caught up in global statistics and science that includes cereal based and feedlot systems", added National Sheep Association CEO Phil Stocker. "The carbon footprint of these two approaches is very different and needs to be recognised."
While the report was welcomed by environmental groups, some critics said it "shied away" from what they perceived to be the big issues in terms of food production's impact on climate change.
Writing in his Guardian column, George Monbiot described what the IPCC has produced as "pathetic", saying that while it explained the current situation with regard to farming, it did not compare it to "the natural ecosystems that would otherwise have occupied the land".