The prospect of US chlorinated chicken sent shoppers clucking mad last month. But as post-Brexit Britain seeks new global trade deals, it won't be the last time we confront food and drink standards a world away from our own. So which countries could be supplying UK supermarkets? And how well do they match up?
Australia
GDP:£925.6bn
Population: 24.1 million
Exports from UK:£337.7m
Imports into UK:£352.2m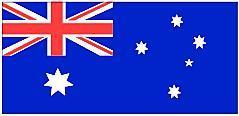 Australia ranked higher than the UK on food quality and safety standards in a study by Oxfam, beaten only by France, the Netherlands, and Switzerland, and there have been no high profile cases of Aussie foods banned by the EU in recent years.
The UK has lapped up Australian produce as a result, with £352.2m worth making its way here in 2016, despite the 9,500 miles of land, sea and air that separate us. Wine, meat and vegetables are among its biggest exports to the UK, with our Scotch whisky, crackers and chocolate making their way back.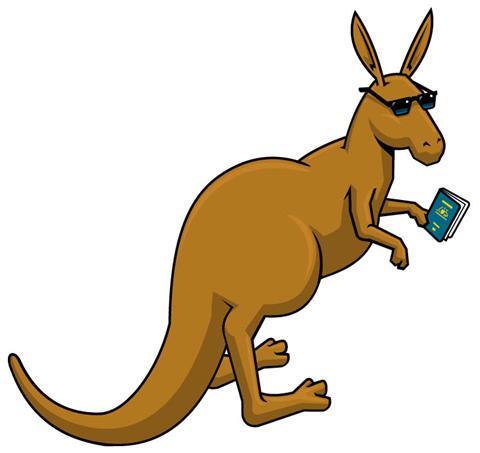 Eyebrows have been raised at the one of Australia's most famous foodie exports, though. In June animal rights activists slammed Sainsbury's for stocking controversial kangaroo burgers in its chillers, with Joanna Lumley even joining the outcry. Critics say slaughter of the animals is "barbaric" and Australian hunting methods inhumane. Concerns have also been raised around the presence of e.coli in Skippy steaks.
But British appetite for the low-fat exotic meat has increased regardless. And kangaroo meat is only a tiny fraction of the food coming out of the country, with any controversy unlikely to disrupt British eagerness for a speedy deal with Australia.
None other than brash Brexiteer Boris Johnson schlepped over to Sydney in July to wax lyrical about our "bonds of kinship" with the Commonwealth country in anticipation of a lucrative new deal. And the Australian Food & Grocery Council says this could quickly pave the way for an influx of UK brands and products to Australia and vice versa, as EU tariffs on food and drink are stripped away. A free-trade deal boosting investment from UK supermarkets "would increase competition" and "be welcomed by Australian manufacturers as it would give them an alternate channel to sell their products" says AFGC CEO Tanya Barden.
---
Brazil
GDP:£1.4 trillion
Population: 207.7 million
Exports from UK: £85.8m
Imports into UK:£754.8m
Brazil teems with lush rainforest and exotic wildlife, and so agriculture and food production form the backbone of its economy. The UK is the fourth largest importer of its goods, buying in over £750m of food and drink last year.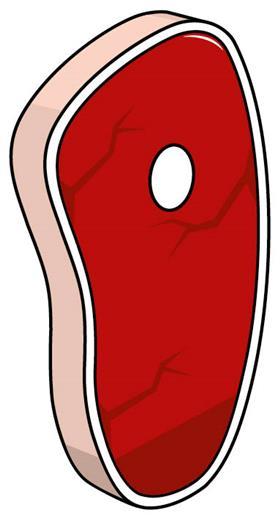 Coffee, soy, sugar and frozen chicken are among its most successful exports into European markets. And Harry Smit, senior analyst at Rabobank, anticipates imports of pork, poultry, beef and soybeans will rise after Brexit given the volumes and price-competitiveness of Brazilian producers.
But Brazilian burgers and steaks could give UK inspectors cause for concern. In March both the EU and China suspended meat imports amid allegations of Brazilian meat packers selling rotten and substandard produce. Since then reinforced border checks have uncovered e.coli, salmonella and veterinary residues lurking in 108 Brazilian meat consignments, with the US following suit and suspending all Brazilian meat imports from June.
After Brussels found "a number of systematic failures in controls" by Brazilian authorities, strict border checks will remain in place, with another EU audit heading back to check up on progress at the end of 2017.
---
China
GDP: £8.6 trillion
Population: 1.4 billion
Exports from UK:£439.5m
Imports into UK:£670.9m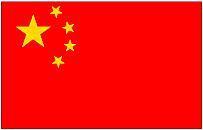 As the largest grocery market in the world (worth a cool £1trn), selling to and buying from China has been on the radar of UK food and drink for years, with exports up 49% in 2016 and the Asian powerhouse set to become "the world's largest market for imported foods by 2018," according to Antoaneta Becker, director of food & drink at the China-Britain Business Council.
Other than a rare royal slip in 2016, when the Queen was caught on camera at a garden party calling Chinese officials "very rude," the UK-China charm offensive has been going great guns too, with speculation that Trump's protectionist policies are pushing president Xi Jinping ever closer to the EU.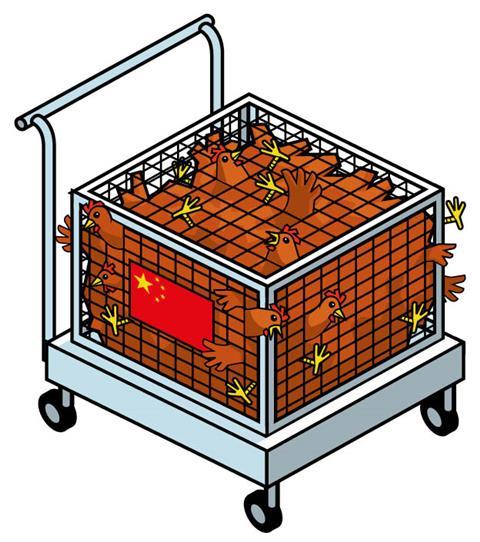 Culinary relations haven't always been so rosy. Back in the early 2000s all Chinese animal products were refused entry to the EU amid myriad health concerns, including residues of veterinary medicines found in imported foods – an approach only eased in 2004. Then in 2008 border checks on all Chinese dairy foods were tightened once again after the industrial chemical melamime was found in Chinese milk. The contamination was held responsible for leaving 53,000 babies ill and four dead in the country, with the impact on UK imports spanning biscuits, sweets and chocolates.
And though huge progress has been made on both safety and quality since – with a new £8.8m EU-China Safe project launched in June to boost standards further and cut food fraud – concerns still abound about animal welfare in food production. With China condemned for its grisly traditions in dog meat and ravenous appetite for intensively farmed animals, critics say a loss of the EU's strict welfare standards could see the UK open its borders to far crueller animal imports.
Some progress is being made. In April the RSPCA received a £359k grant to develop a food assurances system in China based on its lauded UK model, for instance, with the high British standards to be used "as a guide" in certifying Chinese foods going forward.
But it's clear that marrying up British and Chinese tastes post-Brexit might require a little more than Theresa May sharing a pint and a portion of fish & chips with Xi Jinping.
---
India
GDP:£1.8 trillion
Population: 1.3 billion
Exports from UK:£120.5m
Imports into UK:£525m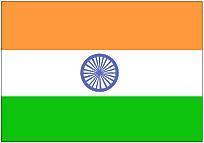 Snail stew and steamed hornets anyone?
A sprawling land mass 13 times the size of the UK and home to 1.3 billion people, India is a cultural and gastronomic melting pot with all manner of exotic delicacies that will never make their way to UK plates. But the opportunities for forging lucrative new trade deals with the $2.2trn economy were spouted repeatedly by Brexiteers in the run up to the referendum, and that will surely include taking a long, hard look at increasing the £525m of imported Indian food and drink.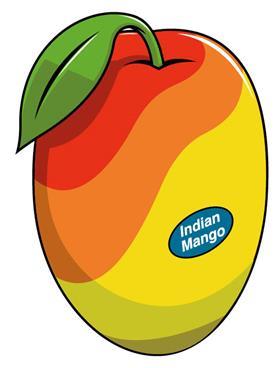 Tonnes of dried fruits, unroasted tea and coffee, rice, oils and vegetables from India already make their way to UK supermarket shelves, with a delegate of top UK food and drink firms, including Waitrose and Iceland, even travelling to Mumbai in February to make crystal clear their appetites for Indian goods.
Ditching the current export tariff into the UK of around 8.4% will undoubtedly spark interest among more Indian food producers, and "retailers and consumers will benefit because Indian produce is significantly cheaper than most in Europe" says Ben Parmar, MD of Viiking Ventures, which has imported Goa Beer from the country for years.
He insists "there's no need to suspect there will be any relaxations on quality or standards" in buying up more Indian produce, either, but there's no denying the EU has faced a few challenges in syncing standards in recent years. It was only in January that it lifted a three-year-long ban on some Indian fruits and veg, including mangoes and aubergines, after insects were found lurking in consignments, and restrictions still apply to both okra and curry leaves over fears of pesticide residues.
First on Theresa May's (lengthy) to do list will be convincing the Indian PM it's worth his while in the first place, though. As gung-ho Brexiteers raved about adding £2bn to the British economy with a new Indian trade deal, Narendra Modi seemed less than enthralled, warning of a "double hit" to UK-India trade post-Brexit and a "chilling" of its centuries-old relationship. Ouch.
---
Japan
GDP:£776.4bn
Population: 127 million
Exports from UK:£223.2m
Imports into UK:£38.3m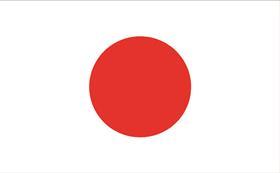 Brits love slurping up Japanese cuisine. From fresh sushi served in our supermarkets, to clean eaters going crazy for miso soup and a plethora of Japanese-inspired restaurants chains dotting UK high streets, it has become a mainstay of our food and drink scene.
But that has never translated to a boom in Japanese food imports into the UK, which were under £40m in 2016 and less than 20% of the exports the UK sent over there in the same time period.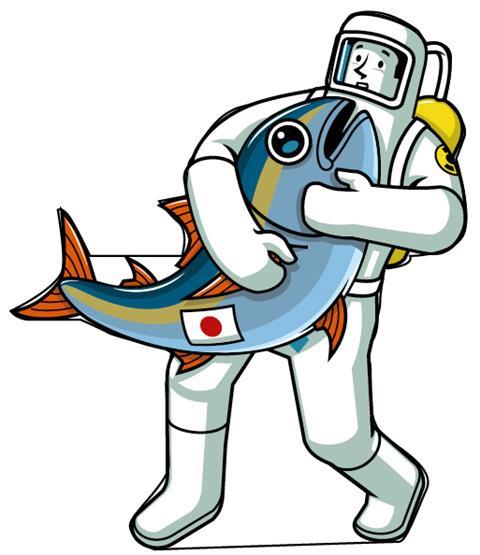 That's unlikely to change after Brexit, believes Rabobank's Harry Smit. "We don't anticipate Brexit to have a major impact on Japanese food arriving to the UK, as it's primarily an importing country, except for a few niche products," he says. In fact, only this month its farm ministry revealed Japanese self-sufficiency had hit a 23-year low, with only 38% of food and drink consumed in the country produced there.
The increasing popularity of a westernised diet hasn't helped, with higher demand for meat and far less for rice – one of the country's biggest agricultural outputs. It's been good news for UK producers though, with the opportunity to sell an extra £185m worth of produce to Japanese consumers increasingly partial to a British biccie and cup of tea, say Defra.
Equally damaging for Japanese exports has been fallout from the Fukushima nuclear disaster in 2011. It was only in January this year, six years after the accident, that the EU began easing restrictions on vegetables and beef produced in the area directly surrounding the energy plant amid fears of radiation. And controls remain in place for rice, mushrooms, soyabeans and fish.
This was no reflection on broader attitudes to food safety and quality in the country, though. In fact, Japan has such "tough quality regulations" that it has often passed cumbersome levels of extra cost to its suppliers, adds Smit, pushing the costs of some of its food and drink through the roof.
---
Mexico
GDP:£801.5bn
Population: 127.5 million
Exports from UK:£180.2m
Imports into UK:£187.5m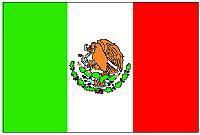 Home to far more than tacos and tamales, the UK is one of Mexico's biggest trading partners in the EU. Honey, beer, hard liquor and fruits are all regularly shipped over, facilitated by an EU-Mexico free trade agreement signed way back in March 2000. The deal sees 58% of Mexican food and drink products enter into the EU and UK duty free.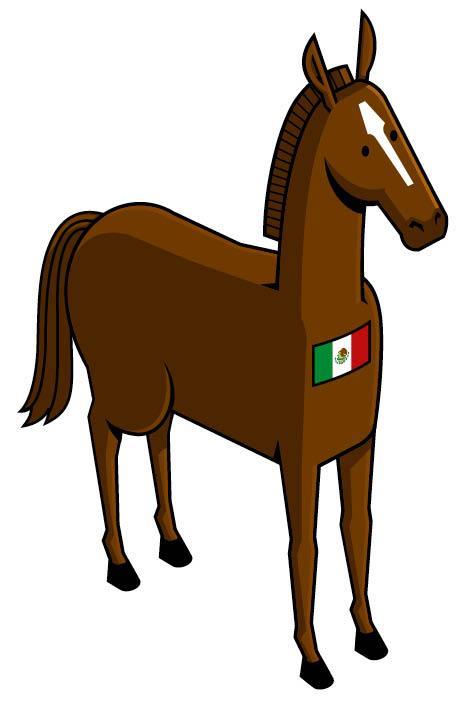 The EU-Mexico FTA came into force six years after Mexico signed the North American Free Trade Agreement too. This seismic deal between Mexico, Canada and the US freed up access between the three global powers, boosted production of Mexican food and drink exponentially and – as a happy by-product – raised Mexican food safety and quality standards substantially as producers fought to get food past US inspectors.
Not that it's all been fun and enchiladas. Months after Horsegate rocked the UK food and drink industry, Mexico found itself embroiled in a horsemeat scandal of its own as the EU suspended imports amid concerns over traceability. For some the ban was long overdue, with animal welfare issues having reared their ugly head for years and suspicions that banned drugs were being pumped into Mexican livestock too.
However, it's highly unlikely the tiny levels of legal trade into Britain will be affected, and with its booming export sector (up 33% since 2010) Mexico looks to be a highly desirable trade partner for the UK after Brexit.
Speculation has even been rife that, free of EU restrictions, the Brits could join the Central American country under the terms of NAFTA – though Lib Dems scoffed and dismissed the idea as "mad, bad and dangerous". Either way, the UK isn't likely to be building any walls along its metaphorical Mexican border any time soon.
---
Nigeria
GDP:£312.4bn
Population: 186 million
Exports from UK:£96.2m
Imports into UK:£34.3m
Nigeria might be one of the fastest growing grocery markets in the world, but that hasn't led to an influx of West African food and drink on to UK shelves yet. Only £34.3m worth was imported in 2016, a mere 5% of the total arriving from Brazil, despite an equivalent population.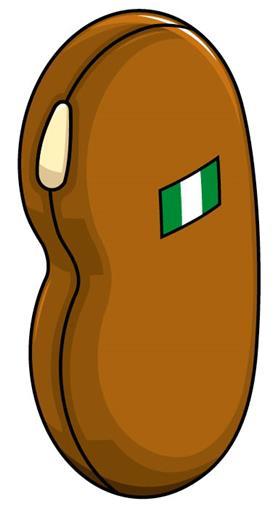 Post-Brexit, Nigeria is expecting a big boost though. Research by the Commonwealth Secretariat, the UK representative of Commonwealth countries, found potential to boost business between the two countries by 22% in a report released earlier this year. To capitalise, "the Nigerian government must engage deeply with the British government to harvest opportunities of Brexit and adjust properly to the challenges," said trade advisor Opeyemi Abebe at an event in April.
But there will undoubtedly be challenges for the UK. Negotiating a formal trade agreement between the EU and Nigeria has been painfully slow, with the country only one of two refusing to sign the EU-West Africa Economic Partnership Agreement (EPA) amid fears it could lead to cheaper European products flooding the market, and there's little reason to think any deal with the UK alone won't face similar concerns.
Synchronising food quality standards, which form part of the deal under the EPA, have thrown up their own problems too. In 2015, the EU adopted a temporary ban on dried beans from Nigeria after repeated consignments showed up at the borders covered in dangerous levels of a toxic pesticide. And a look at data from the EC Rapid Alert System shows Nigeria is a frequent source of food safety breaches, with 42 imports refused entry in the past two years, including live snails, prawns, sesame seeds, dried fish and meats, as they posed a danger to human health. "The EU's very strict health standards for food imports constitute a de facto barrier for West African producers," says the EC. But it won't budge. And the UK will need to make a tricky call on whether it keeps that barrier equally high after Brexit.
---
Russia
GDP:£1 trillion
Population: 144.3 million
Exports from UK:£77.4m
Imports into UK:£138.5m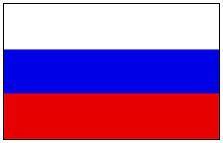 Vladimir Putin isn't one to kowtow to a poxy economic sanction or 12.
Faced with temporary bans on Russian exports to the EU and US in 2014, following its annexation of Crimea, the president responded with a ban on all food exports from the West – and kicked off an ambitious plan to boost agricultural production by 24% by 2020 so the country could feed itself and survive in blissful isolation.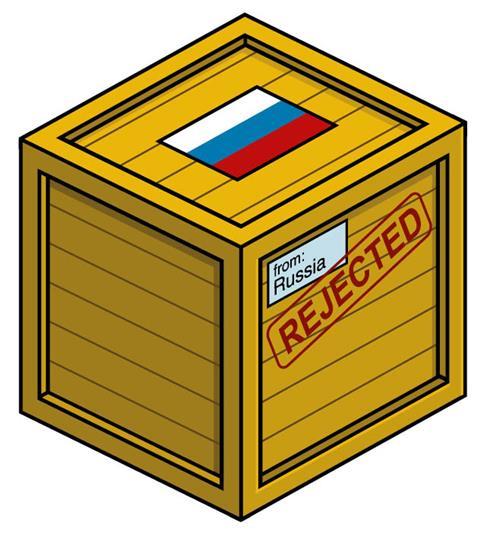 Three years later, and this ban on meats, dairy and fruit & veg into Russia remains in place (and is expected to until 2018) with many EU producers hard hit and the Commission handing out hundreds of millions in compensation.
The impact of the embargo on UK exports has been limited. But an increasingly productive Russian agricultural sector has seen £138.5m of food heading in the opposite direction, with grains, oils, meat and the classic Russian grade vodka winding its way to UK ports.
With the right trade deal, this could increase. EU-Russian relations remain frosty but some experts speculate that a post-Brexit Britain could act as a bridge between East and West, with the UK potentially morphing into a "trusted trade partner" for Russia, according to political consultant Guilherme Schneider. That could mean more Russian food on UK shelves.
Smit is sceptical though. "Russia, chiefly a grains exporter, will struggle to undercut margins to enable it to compete with UK farmers, who are efficient in this field," he believes.
But there's little sign Theresa May is about to back down on the UK's support of Ukraine and without that political hot potato thoroughly diffused any future deal could be a non-starter.
---
South Africa
GDP:£226.8bn
Population: 55.9 million
Exports from UK:£224.7m
Imports into UK:£574.9m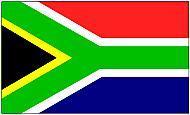 With the UK less "sensitive" to competition than some of its EU neighbours, South African ministers are confident they'll be selling far more food & drink into British kitchens come Brexit.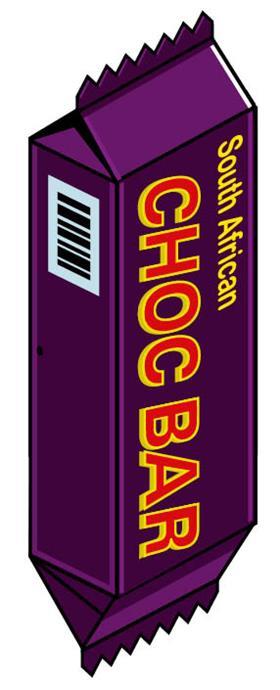 South Africa – the UK's third-biggest trading partner among Commonwealth countries – has long accused the bloc of being unduly protectionist, using the pretence of food quality and safety standards to reject goods from outside the EU.
In 2014, the EC turned away more than 100 consignments of South African citrus fruit, of which it buys 650,000 tonnes each year, after finding fruits infected with citrus black spot, a fungal disease it feared could spread to European orchards. South African trade minister Rob Davies insisted the ban was really "aimed at restricting highly competitive citrus imports to the benefit of citrus producers in the EU" though.
The EU disagreed and insisted the disease could have a "significant economic impact" with unsightly blemishes leaving infected fruit unsaleable. South African officials remained unconvinced.
More recently, the EU found South Africa lacked an approved plan to keep residues of veterinary medicine off its animal products, a problem that could affect South African biscuits, chocolates and desserts imported into the UK.
Once outside the EU, Davies sees the UK leaving its EU protectionist past at the negotiating door. Already both countries have been proactive, with plans to draw up an interim agreement in full swing and talk of ministers renegotiating quotas inherited from the EU. For Davies, "the UK doesn't have the sensitivities of some of the countries from southern Europe that see us as competitors" and so "it may well be that we can improve our access into the UK market" for the fruits and wine South Africa is famed for.
But ultimately it'll be up to UK inspectors to decide whether or not EU reticence came down to food standards, or political sensitivities.
---
United States
GDP:£14.3 trillion
Population: 323 million
Exports from UK:£2.2bn
Imports into UK:£1.3bn
The home of chlorinated chicken is no stranger to its foods stirring up controversy.
While the EU has tiptoed around GM for decades, the US jumped in as far back as 1996 with more than 90% of all its soy and corn now from GM crops. GM sugar beet, papayas and alfalfa peas have taken off too, with non-browning apples and bruise-free potatoes also given approval by the FDA.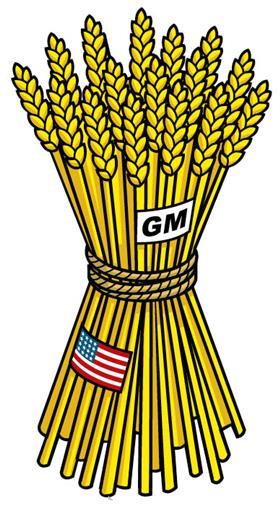 Growth drug ractopamine is routinely pumped into US pork to fatten it up too despite being linked to heart disease and hyperactivity in both pigs and humans. The EU has taken a different view, with the drug banned since 1996.
And the two political powers even disagree when it comes to the seemingly innocuous hotdog bun. While Americans are more than happy to munch on dough mixed up with additive potassium bromate, which bleaches it and makes it more elastic, its dubious links to nerve damage, stomach upsets and even cancer have seen the EU (as well as neighbouring Canada and China too) strike it firmly from the menu.
Even with these different palates, the US remains the UK's biggest source of food & drink outside the EU though, with £2.2bn of American ales, oils, crisps and processed fruit & veg winding up in our cupboards in 2016. Any future trade deal will need to strike a sensible balance, with the possibility EU standards may not be adopted wholesale in every area. Already the UK government has hinted at a more relaxed approach to GM crops in future, with a review of current regulations kicked off less than six months after the vote.
A willingness to look again at the status quo looks to be reciprocal, though. Two decades after the US banned UK red meat amid fears of 'mad cow disease' it agreed in July to begin imports again, a decision that could boost the British economy by £35m per year.