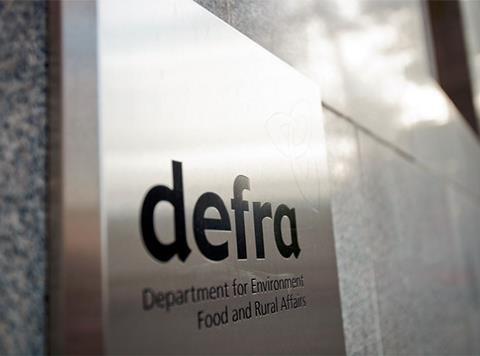 News the government has quietly killed off its flagship 25-year food and farming plan – as exclusively revealed by The Grocer today – won't have come as a surprise to many.
While some commentators were outraged at how it was kicked into the long grass, the writing had been on the wall for quite some time.
The plan, first enthusiastically unveiled by former environment secretary Liz Truss in July 2015, was intended to establish the UK as "one of the most innovative food nations in the world". It would finally set in stone a clear and cohesive strategy for the UK agrifood sector.
But since those heady days, when Truss set out her stall for Defra and met with some 80 stakeholders from the retail, food manufacturing and farming sectors to hear their ideas, progress has been painfully slow.
Its publication was delayed on several occasions, and those who read it expressed disappointment over its distinct lack of detail. By the time Michael Gove was appointed as environment secretary last June, rumours abounded that the plan would be sacrificed at the altar of Brexit.
Defra confirmed precisely that on Friday. It would instead focus on the "immediate and critical issues for these industries - our negotiation, transition, and readiness for day one as we leave the EU", it said.
In many ways, this is a sensible option, given how difficult it is for anyone to map out a future for the food sector (or any other industry for that matter) amid continuing Brexit uncertainty.
But it's also indicative of the government's current muddled thinking, and as City University's professor of food policy Tim Lang put it, "a further sign Brexit is a real deviation from what the industry needs".
Instead, Defra is hailing its new Food and Drink Sector Council as a "game-changer" that could transform the industry's ability to reach the corridors of power. But as we reported just over a week ago, there are already misgivings over how effective it could be amid tales of "headless chickens" at Defra.
It's a far cry from Ireland, which has seen through several long-term plans for its food and farming sector. What is particularly disappointing for many in the UK is just how much work and engagement was put into this 25-year food and farming plan and other projects, only to see them fall by the wayside.
Indeed, the 25-year plan will now be superseded in part by yet another round of consultation, according to Defra, with the government set to launch its agriculture bill in the spring.
In this age of political short-termism, news that yet another government plan has been ditched will probably soon be forgotten about.
But with Brexit fast approaching, the demise of the 25-year food and farming plan is symptomatic of a wider malaise at government level where, it seems, no one has the faintest idea just what the plan is.