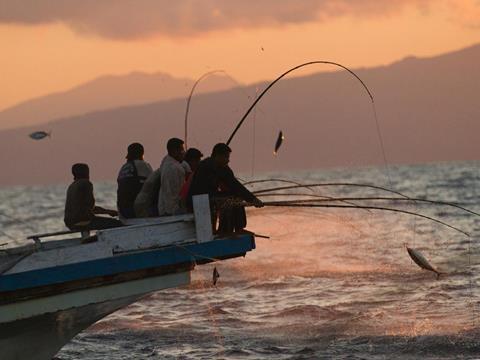 The Marine Stewardship Council is to clamp down on forced and child labour in certified seafood businesses, with toughened new rules to tackle the issue.
The NGO said the move, part of an update to its chain of custody standards published today (28 March), would provide seafood buyers and consumers with "greater assurances" companies involved in the sector did not employ forced or child labour.
It means all MSC and Aquaculture Stewardship Council chain of custody certificate holders will now be required to undergo an independent labour audit unless they can sufficiently demonstrate they are at "lower risk" of practising forced or child labour.
To determine if a labour audit is necessary, businesses will need to be assessed on the level of risk there is of labour violations occurring during processing, packing or repacking and manual offloading in the country or countries they operate in.
Certified companies that fail to address identified labour violations within 30 days would have their MSC certificates suspended, the body warned.
"Around the world, more than 150 million children and 25 million adults are involved in forced labour," said MSC head of accessibility Yemi Oloruntuyi.
"We recognise the urgency in addressing forced and child labour violations and have put measures in place to tackle this issue in the supply chain for certified seafood."