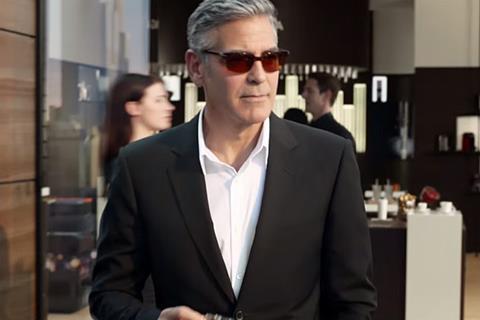 Nespresso has launched an investigation into its coffee supply chain, following allegations of child labour at farms in Guatemala linked to the brand.
Channel 4's Dispatches said its episode to be aired on 2 March exposed coffee farms in the Central American country paying children less than £5 to work eight-hour days.
Children were filmed working up to six days a week picking beans and lifting heavy loads at the plantations linked to Nespresso.
The Nestlé-owned coffee brand will be featured in the programme, as will Oscar-winner George Clooney, who has partnered with Nespresso since 2006 and is a global brand ambassador.
Nespresso said in a statement on its website that Dispatches had informed the business and Clooney about the footage on six farms supplying the brand.
It added it had launched its own investigation on the ground in Guatemala.
Nestlé Nespresso CEO Guillaume Le Cunff said in a video on the company's website: "I'm obviously concerned by these allegations regarding possible child labour in Guatemala in some Rainforest Alliance-certified farms.
"Child labour has no place in our supply chain. It's just unacceptable."
He added all purchasing activities had been stopped until the results of the investigation were known. Meanwhile, the number of agronomists the company had in Guatemala for the next harvest season had been doubled, and more unannounced spot audits and controls would be put in place.
Clooney, who joined the Nespresso Sustainability Advisory Board in 2013, said he was "surprised and saddened" to see this story. "Clearly this board and this company still have work to do," the Hollywood actor added. "And that work will be done."
Nespresso said in a statement it worked with Rainforest Alliance and Fairtrade International to reinforce good working practices and fair treatment of workers, including education on the risks of child labour.
The company added all its farms in the co-operatives in Guatemala were Rainforest Alliance and Fairtrade certified.
"We will continue to do all we can to stamp child labour out," Nespresso said. "It has no place in our supply chain.
"We are extremely concerned by the allegations made and take them very seriously. We are making significant efforts to address child labour and protect the children in the coffee farming communities we work with, and we will continue to do so."