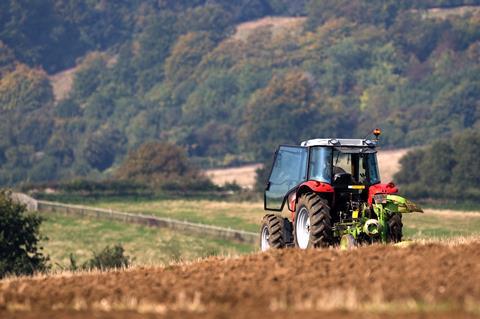 Nestlé and Anglian Water have partnered for a new regenerative agriculture project, which will see 32 land managers and farmers in East Anglia receive just under £1m to improve the landscape and fight climate change.
The £980,000 investment, via Nestlé brand Nestlé Purina Petcare and Nestlé Cereal Partners UK, aims to encourage farmers to improve water quality and availability, prevent flooding and soil erosion, regenerate soils, reduce carbon emissions, capture carbon, and enhance biodiversity.
It is being rolled out with the support of sustainability advisors 3Keel, as part of a new trading community called Landscape Enterprise Networks (LENs), an independent mechanism through which businesses with a common interest in protecting the environment can work together.
"LENs connects different businesses to land managers, most often farmers, to deliver programmes which are often centred around water quality, flooding, management of carbon or biodiversity, or air quality," said Matt Ryan, regeneration lead at Nestlé UK & Ireland.
"It's about looking at what businesses and the landscapes need to thrive, and about shared interests," he added.
The first project will impact 4,335 hectares of land in the region, and will include measures such as cover crops, reducing cultivations, rotating crops and hedge planting. The companies describe these nature-based solutions as "fundamental" to regenerative farming and producing food with less environmental impact.
"The LENs project allows us to work in collaboration with landowners and other sectors to protect the environment and improve water quality," said Chris Gerrard, natural catchment and biodiversity manager for Anglian Water. "It is essential to work together to solve big challenges like this for the future."
"A critical success factor of LENs is that it's business-like," said Tom Curtis, founding partner of 3Keel. "The trades we set up deliver tangible value; protecting assets, workforce, and supply chains, and they represent a profit-making opportunity for farmers. Equally critical is that LENs is local. Collaborations, land management solutions, and trades are all organised within the regional economy."