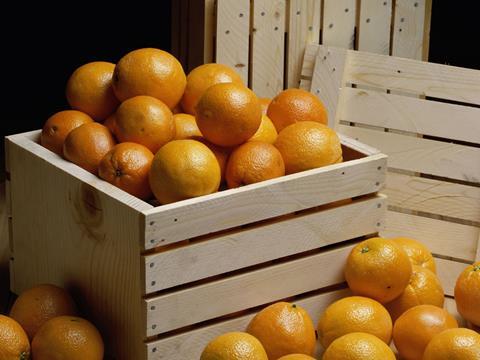 Food imports from the EU will face average tariffs of 20% if there is no trade deal by the end of the year, the BRC has warned.
In a new report on the prospect of a no-deal Brexit, the BRC said the industry would be unable to absorb all the additional costs, meaning higher prices for shoppers.
The trade body calculated beef mince would face tariffs of 48%, while duties on cheddar cheese would be 57%.
It also warned the tariffs could lead to reductions in the quality and availability of food and drink.
"If there is no trade deal between the UK and the EU it will lead to a rise in prices for the consumer and a diminishing in the quality and range of products that could be made available to UK consumers," said William Bain, EU policy adviser at the BRC.
He warned, however, that "time was running out" for a zero-tariff trade deal to be agreed.
Michel Barnier, the EU's chief negotiator, said on Thursday that "significant divergences remain" between the UK and EU.
About 30% of produce in the UK is imported from the bloc.
Aodhan Connolly, director of the Northern Ireland Retail Consortium, said the pandemic had exposed the fragility of supermarket's just-in-time supply chains, and the sector was still working to recover.
"The ability and bandwidth, both financially and time-wise, of retailers to deal with a no-deal Brexit at the end of this year has been greatly diminished," he said.