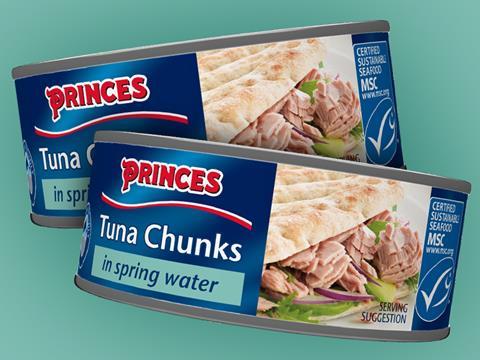 Canned fish giant Princes has committed to responsibly sourcing 100% of its tuna for all its brands worldwide by the end of next year.

It defined responsible fisheries as MSC certified, in fishery improvement projects (FIPs) working towards MSC certification or FAD-free pole and line operations. Some 90% of its tuna was responsibly sourced by 2017.

The company was involved with the launch of two FIPs in Senegal and the Indian Ocean last year.