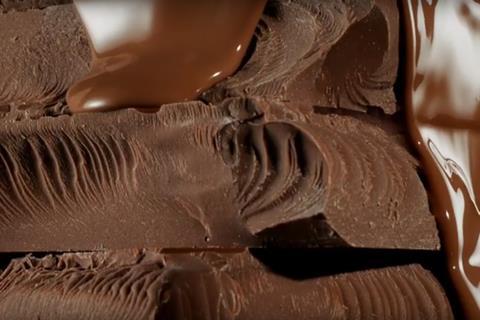 Tesco has launched a major marketing blitz playing up the eco-credentials of its Easter eggs, after completing a move to source all its own-label chocolate from sustainably managed farms.
The supermarket said all of its own-brand chocolate products were now Rainforest Alliance Certified. They will each carry the Rainforest Alliance Cocoa Sourcing label, backing the charity's work to support cocoa-growing communities by helping increase farmer income, safeguarding soils and conserving wildlife.
Tesco announced its plans to move to Rainforest Alliance Certified cocoa in 2016. The move applies to all own chocolate products, including biscuits, cakes, desserts and cereals.
It has been highlighted in the first batch of Food Love Stories ads for 2019, with the first run last night (5 February) during Channel 4's The Great Stand Up To Cancer British Bake Off.
The ads focus on the quality and sustainability credentials of Tesco's own-brand chocolate ahead of Easter.
The grocery giant claimed its latest move continued its drive to use to more sustainable products which, in November last year, saw it go into partnership with WWF and pledge to reduce the environmental impact of the average UK shopping basket by 50%.
"For many of our customers Easter is a time to enjoy some chocolate and we want them to be reassured that our cocoa is sourced responsibly, and we treat our farmers and growers well," said Giles Bolton, responsible sourcing director at Tesco.
"Our collaboration with the Rainforest Alliance will help us support farmers to improve their livelihoods and protect the environment, while also offering our customers quality, sustainable and affordable products. This is just one of a number of initiatives that illustrate what we are doing to address the environmental and sustainability challenges facing our shoppers, colleagues, suppliers and communities."
Alex Morgan, chief markets officer at the Rainforest Alliance, added: "Tesco has been a strong partner for the Rainforest Alliance in cocoa and other commodities for many years. Through sourcing commitments, programmes like the Little Helps Plan, and outreach to consumers, Tesco is helping drive awareness and impact of sustainable sourcing in very meaningful ways."