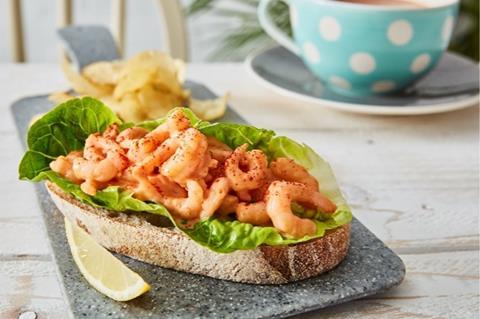 Booths is launching a new café concept at its Penrith branch on Thursday.
The northern food and drinks retailer is opening the '1847 Café' as an alternative to the already-existing Booths Café in Penrith. The name of the new site is a homage to the year Booths first opened its tea merchants.
"We wanted 1847 to celebrate our heritage, creating a menu that makes the most of the great produce we sell every day. It's an alternative to our traditional café upstairs, offering a modern evolution of a traditional tearoom," said Booths' retail development manager Matt Bruno.
The new café's goal is to serve a selection of products from Booths' cheese, deli and bakery counters in a "modern and relaxed" setting.
"Some days you want a great sausage sandwich and a latte from Booths Café and other days a sharing plate of charcuterie and cheese with a glass of white burgundy hits the right note, which 1847 will offer. At Booths we cater to all tastes," Bruno added.
The new 1847 Café menu will feature staples such as Booths' own loose leaf tea and ground coffee, but also a range of the retailer's brand wines.
Foodwise, customers can choose from a range of open sandwiches, sharing plates to and pastries. The different cakes are made by Studio Bakery.
The sandwiches are freshly made in-store to order using artisan bread loaves from Bells of Lazonby's Cumbrian bakery. Meanwhile, the sharing plates feature different cheeses, cured meats and antipasti.
"As we all look forward to the freedom of sharing meals out with friends and family, we're looking forward to opening 1847 at Penrith and greeting customers with our trademark Booths warm northern welcome," said Bruno.
The latest move from the Preston-headquartered supermarket chain follows a successful trial at its Knutsford store, as well as the launch of the Gallery wine bar at Booths Lytham last month.