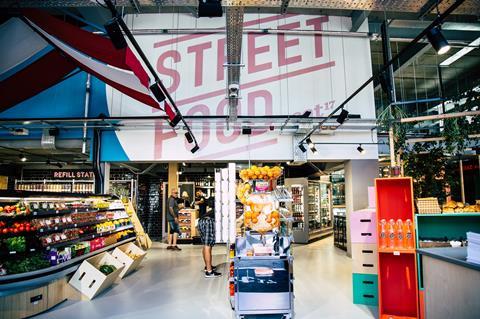 My kids told me about a place in Bishop's Stortford that does great burgers and pizzas. So we agreed to meet there a night before Christmas.
Imagine my surprise and delight when I discovered that it also offered a new and exciting convenience retail format: a 'Whole Foodsy' feel, with refillable coffees, grains, wines, beers and 'Ecover' products.
There were loads of locally sourced products, an impressive bakery and a barista café; fresh and ambient goods for a convenience-type shop and a wall of street food vendors, offering burgers, chicken & chips and pizza – with licensed premises and plenty of seating.
It's great, new and different. In fact, it was so good that I wrote to the founders and asked to meet. That's how I realised stepbrothers Chris O'Connor and James Brundle had been quietly reimagining the local grocery convenience store concept since launching Eat 17 in 2006.
What struck me most when I met with Brundle in their Hammersmith store recently was their vision and focus. "All of the sites look different to each other. It's about keeping it local as we scale," he said.
"We want Eat 17 to have its own brand, but also be a test bed for new and local suppliers and products. We want people to be excited to try new things when they visit, which is why we're trying to push boundaries."
Eat 17 has become known for supporting local suppliers and promoting the best street food, winning a Best UK Large Convenience Store award in 2016 for its Hackney store, among other numerous accolades.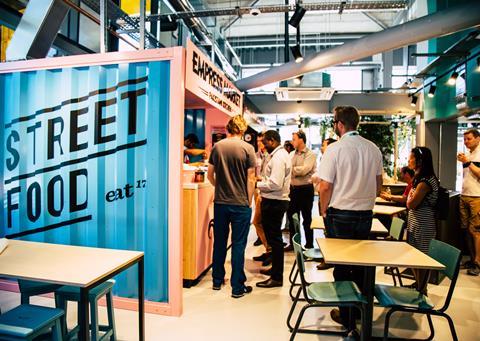 Brundle explained how the in-house bakery of the Bishop's Stortford store and the butcher located in its Hackney location supply all the stores.
"A big thing is also changing the stores up a lot. For example, we've just had a guy open up at our Walthamstow store called Biff's, who's developing quite a reputation for his vegan food," he added.
Eat 17 has struck the right balance between convenience retail that feels local, sustainable and personable with scalable growth. Brundle said the support of Spar UK franchise owner AF Blakemore had been invaluable, while they've shared the results of their innovation in return.
The ability to develop 'hero' products in its original Walthamstow restaurant, including its award-winning Bacon Jam and signature chicken burger, enables the business to underpin its store success with wider, own-branded product growth. This enables the team to focus on what will work best for each new store.
My experience was that a big grocer, like Tesco, had to work very hard to build such brand value in 3,000-4,000 sq ft stores while maintaining a local identity and personalised customer experience.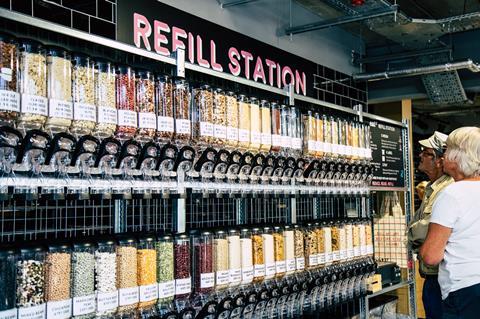 This is why the Eat 17 example says a lot for innovation, and the fact that it's not all doom and gloom on the high street, where there are some truly good news stories if you care to look.
I was really impressed: Eat 17 offers a truly local business by format, space and range – food to eat now or to take away, and a very credible refillable offering – which all make for very real differentiators against both physical and online competitors.
Well done, guys.