Iceland yesterday opened the first of what promises to be a new chain of convenience stores, aimed at challenging the likes of Sainsbury's Local and Tesco Express.
The first 'Swift' branch opened in a high-footfall area in Newcastle's Longbenton, in a former Iceland unit. "Our last 'one-store trial' of a new store format was The Food Warehouse in 2014 and we now have 140 stores," said Iceland MD Richard Walker.
"If this trial resonates with consumers there is potential to expand it both within the existing Iceland store estate and beyond to expand our existing network of stores in almost 1,000 communities across the UK."
So what is Swift like inside?
Iceland has somehow taken an existing store with a sales area of just 1,700 sq ft and doubled the number of lines to 3,000. There are now three aisles, where previously there were two. Fridges for Iceland's Greggs and TGI Fridays ranges take prime aisle-end positions.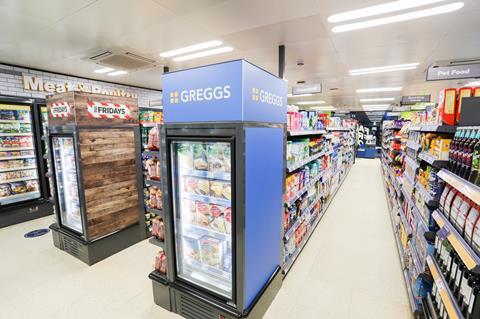 Swift's buzzwords are 'fast, fresh, local', says Iceland, so fresh produce is prominent. It's clear Swift is not to be pigeonholed as a frozen food shop. Iceland says it offers "the full spectrum of grocery, chilled, fresh, frozen, alcohol, cigarettes and tobacco and food-to-go", along with ambient.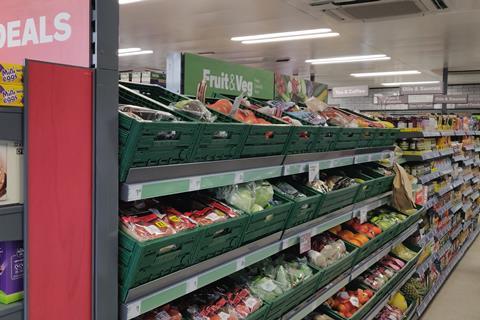 Space is of course a premium, and to fit those 3,000 lines in, Iceland has had to consider how to use every square foot. Hence the upright chiller cabinets on every wall. "Through innovative design, including the use of vertical refrigeration on every wall, Swift allows for a bigger and better shopping experience with thousands of lines stocked," says Iceland head of space & format development Matt Downes.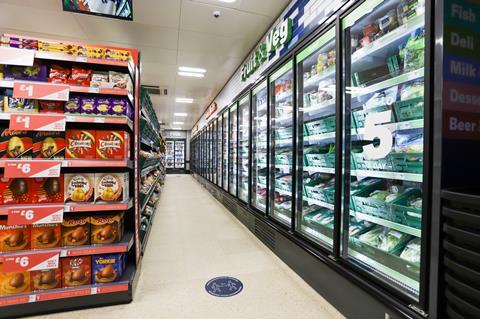 Food for now or later today is an important element of the new proposition. The store's "novel layout breaks down the traditional barriers between frozen and chilled food to provide a complete range of meal solutions, with great lunch and dinner meal deals on offer every day", says an Iceland spokeswoman.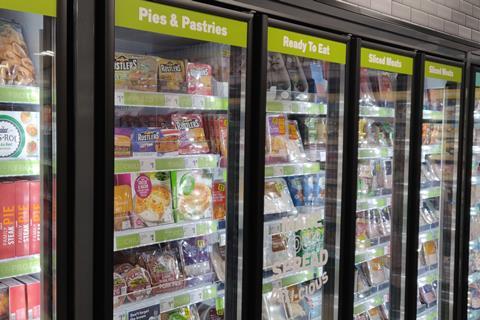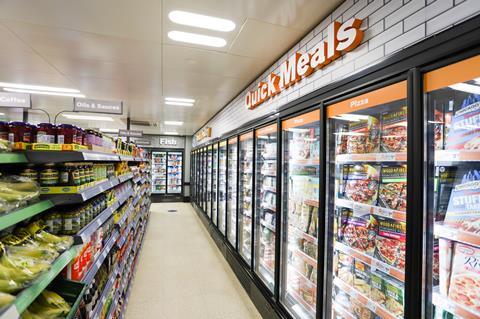 Iceland already has Bargain Booze concessions in The Food Warehouse, supplied by Bestway. The Grocer understands the same wholesaler is behind Swift's not-insubstantial BWS range.
The store has gained space-saving kiosk-style checkouts, typical of c-stores, along with two self-checkouts. Paper bags-for-life bear the new format's catchwords.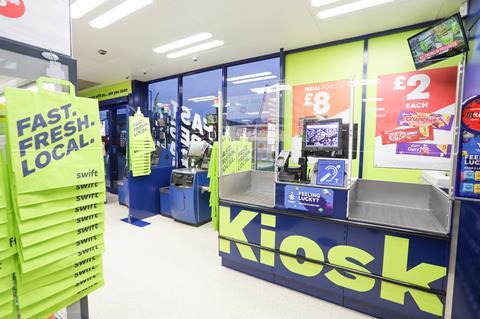 The area has been chosen for its high footfall. Downes says: "The store is located on a very busy road, next to a major Metro hub with free parking outside: it seemed the perfect location for a convenience store trial."