It has got the message out there so prominently to the industry, which has been invaluable," says Peter Hansford, the government's chief construction adviser in the Department for Business, Innovation & Skills.
"We are very grateful and we stand 100% behind The Grocer's Switch the Lights campaign," he adds. And then he starts talking numbers. Big numbers.

BIS estimates the energy savings from switching every light in UK businesses to LED would be worth in the region of £30bn. "That's the equivalent of two nuclear power stations that we would no longer have to build," says BIS senior adviser Tony Howells. "That's why The Grocer campaign is so vital. I think it really does bring it home."

And in the latest development in our campaign, a major new report suggests the big numbers and developments envisaged by the government could be achieved sooner than expected.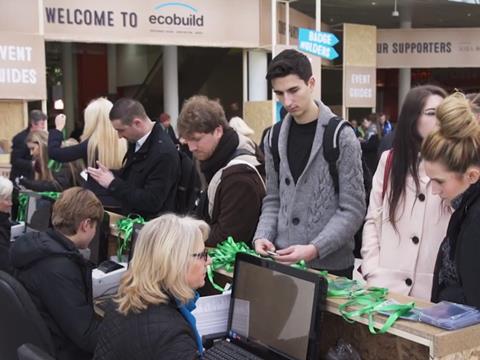 Sustained charge
The survey by the BRC, the first organisation to swing behind our Switch The Lights Campaign when it launched in November, suggests retailers are leading a sustained charge towards switching to LED lighting. And it's gaining momentum.

Retailers are turning to LED at a rate that has taken even experts by surprise. The survey claims that according to figures from retailers (accounting for nearly half of UK retail floorspace, including all the leading supermarkets), 80% to 100% of those businesses will have gone totally LED in their stores by 2020.

The survey also found there were huge cost drivers behind retailers switching the lights, with a projected huge rise in the price of energy looming over the horizon.

Electricity accounts for nearly 80% of overall energy consumption among retailers, compared with just over 20% for the next biggest slice of the pie - gas. Of that electricity guzzling, more than 43% comes from lighting, with the annual spend on lighting alone estimated at a whopping £1.2bn, according to the survey.


Springing surprises
"The research found cost is certainly a driving factor and very important in the switch to LED," says Andrew Bolitho, energy policy adviser at the BRC. However, he adds the survey also sprang some surprises, saying it revealed "a wide variety of other reasons for retailers switching to LED rather than just saving on their energy bills."

Not that energy efficiency isn't still the most important factor, with no fewer than 85% of those who took part describing the effectiveness when it came to cutting costs as "extremely good" while 15% said "very good". And though 16% of those who replied said they had not received return on investment, a much bigger 46% said the impact on ROI had been "beneficial" and 38% described it as "highly beneficial".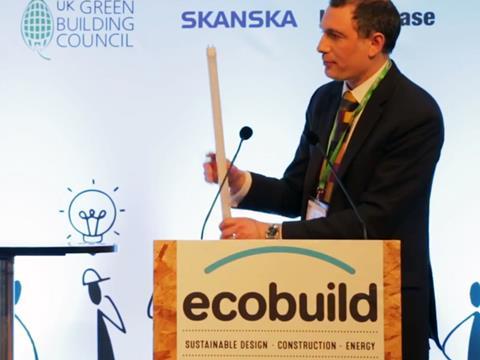 Major benefits
A further 54% said the switch had caused "highly beneficial savings to maintenance budgets", with 31% describing those savings as "beneficial" compared with just 15% who reported no savings.

However, LED is starting to show other major benefits, including, crucially, its impact on the appearance of stores and the quality of life for customers and staff in them.

Some 38% of respondents described the in-store aesthetics associated with LED lighting as "extremely good", with the remaining 62% saying they had been either "good" or "very good".

Nearly 70% said LED had been beneficial to staff wellbeing, with 23% describing it as highly beneficial. Just 8% said it had not had any benefits.

Even in product display, an area where traditionally LED lighting has suffered from some bad press - with reports claiming it used to turn food products 50 'ghostly shades of grey' - 54% of retailers surveyed said it was "very good" and the remaining 46% described it as "extremely good".

Yet in the cut and thrust of retail, there is one gain that comes above all else - increased sales. And more than 60% said LED had been "beneficial" for sales, with the remaining 17% saying it had been "highly beneficial".

"What this has shown is that through the use of LED we can influence the experience of millions of customers coming through our stores every single day," says Munish Datta, head of Plan A and facilities management at M&S, who argues the big wins from LED will be felt in better satisfaction among staff and customers in store, and - ultimately - increased revenue through sales. "That is the real music to the ears of retailers," he says.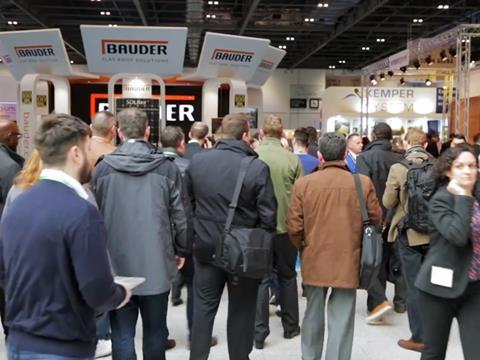 Biggest gains
"If you judged this on a balanced scorecard then LED would probably be the best product you could ever have," says Neil Sachdev, former property director at Tesco and Sainsbury's. "It will save retail more than £1bn a year, but there are so many other reasons for retailers to switch even beyond that."

However, it is not just the range of benefits vouched for by retailers that has surprised the BRC's Bolitho but also the amazing speed of change.

The survey found that within five years 85% of retailers expect their portfolio to be 80%-plus LED, with many having converted completely.

"That is an awful lot of lights," says Martin Chilcott, founder and CEO of consultants 2degrees, which has pioneered LED lighting take-up for retailers including Tesco.

"Of course, cost is still absolutely at front of mind as is the very short period for return on investment," adds Chilcott. "But what we are seeing is that the shift to LED has become about so much more than that. Smart retailers are beginning to realise the potential of LED lighting for creating mood lighting and better engagement of consumers. This is what is really exciting and could end up being the biggest gain in the long run."

Chilcott says he thinks the lead provided by the likes of Tesco and the other big supermarkets in converting their stores - and warehouses - to LED, as well as encouraging uptake among their supply chains, will spread to even the smallest of retailers.

"What we have to realise is this is all happening against the backdrop of huge pressures in the market caused by the move to discounters. If that is being felt by the big supermarkets then it's nothing compared with the impact it's having on the smaller ones, so there is huge incentive there for them to grasp the opportunity LED offers."

According to Hansford, the speed at which retailers have been leading the charge to LED, encouraged by The Grocer's campaign, has taken the government by surprise.

"We knew the potential for this campaign was there, but we didn't know just how soon we would be seeing these results," he says. "This survey shows just how far retailers, particularly the big boys, have already gone towards a total switch to LED. It's been brilliant that The Grocer has managed to get the support of companies like M&S and Sainsbury's."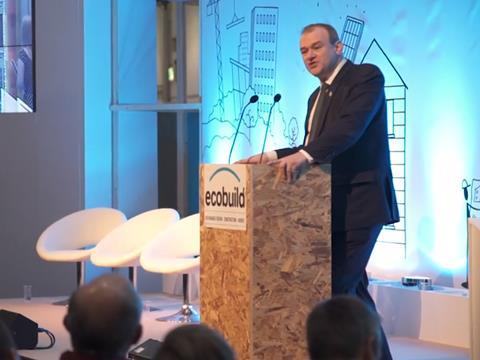 Simply enormous
Yet despite all the highlights as far as LED and The Grocer's campaign are concerned, the survey also shows there are still many barriers to change.
Perhaps unsurprisingly, availability of capital came top of the pile, cited by 38% of respondents as the biggest reason not to switch to LED. Joint second on the list were store disruption and quality of lighting, both pinpointed by nearly a quarter of respondents.

And the BRC's Bolitho claims the overwhelming feedback from the report has been far more positive than he had imagined before the study was launched.

"Yes, there are still barriers to change; but retailers are not only seeing the benefits of LED, those benefits are obviously much more diverse than we would have thought. If you look at the results of this survey and think about all the component parts, the impact on staff, the increase in sales, the reduction in energy and maintenance costs, the overall impact is going to be simply enormous."

Sachdev adds: "I think retailers have pretty much by now figured out that LED works. The battle now is how we go about increasing awareness in smaller bits, especially among the smaller retailers."

Hansford agrees. "The key challenge now is how we manage to get the same sort of success that we've had with the big boys and roll that out to the long tail of smaller businesses out there," he says.

"The results of this survey are amazing and really encouraging. They show the huge steps that retailers are making.

"Now we just need to take that to on to the next level."