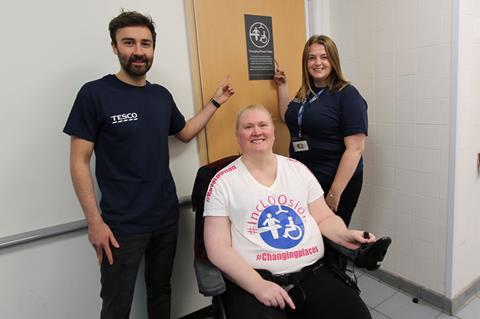 Tesco has rolled out 35 new large disabled toilets and changing spaces at its stores, to help people with complex disabilities.

The Changing Places facilities offer a larger than normal area and specialist equipment including hoists, privacy screens and a height-adjustable adult-sized changing bench.

"Having access to Changing Places toilets gives disabled people greater independence, and we are delighted that Tesco has committed to installing more than 30 facilities in the UK this year," said Rob Burley, director of campaigns, care and support at Muscular Dystrophy UK, which co-chairs the Changing Places Consortium. "Having the support of such a high-profile retailer is an encouraging step forward in our campaign and we hope other retailers and venues will follow suit.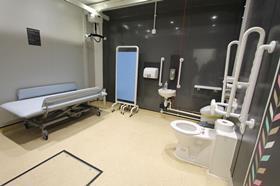 "Like everyone else, disabled people go shopping, travel to work and meet their friends, but a lack of Changing Places toilets can leave them isolated. By building more Changing Places toilets, we can help to tackle the exclusion they face."

Changing Places campaigner Kerry Thompson, who visited the retailer's Milton Keynes Kingston Extra store, said: "Having to plan where to go for a meal or do my shopping based on whether the disabled toilets are suitable makes things difficult.

"I have to limit what I drink just in case the disabled toilet isn't big enough or has not got the right equipment to help me. I know it will make a trip to the supermarket a little bit easier for people like me."