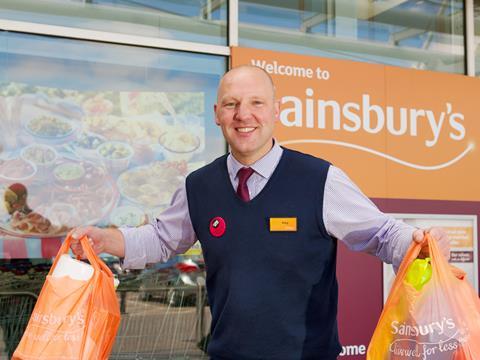 Winner: Sainsbury's Washington
Store manager: Gary Pearson
Opened: 1978
Size: 75,000 sq ft
Market share: 15.4%
Nearest rivals:
Asda - 0.1 miles
Iceland - 0.1 miles
Aldi - 0.5 miles
Store data source: Analysis by CACI. Call the market planning group on 020 7602 6000
Congratulations on another win for Sainsbury's. The checkout score was particularly high. Any reason for that?
Thank you. I'm absolutely delighted. The store's been open for 37 years and a lot of colleagues have been here for the same length of time. On a Saturday morning we'll sometimes have a queue at one checkout even though there are lots of empty tills available - customers have their favourite cashiers.

Your nearest rivals are a stone's throw away. How often do you visit?
Every week, I visit Asda and Aldi. Department managers also visit rival stores and sometimes they'll take a colleague with them.

What sets you apart from the competition?
Our shoppers really trust us and know we invest in the quality of our products. We'd be foolish not to take note of the rise of the discounters - customers also want value for money. What we're doing as a company is investing in more competitive pricing and trying to close the gap. We're selling more own-label goods.

How have shopping habits changed during your time in the industry?
I've been in retail for 30 years and seen more change in the past two than 20 years put together. People aren't doing the traditional big shop. We have to learn from that, listen to our customers and deliver everything they want when they want it.

Such as?
At the back end of last year we introduced Mobile by Sainsbury's. It's starting to pick up pace, sales-wise, especially with the older, retired generation. They say our colleagues give them a little more time than the independent phone shops. We get more praise for our phone shop employees than any other department.

How do you personally contribute to staff training?
Every year colleagues have a performance review where we discuss their aspirations, whether it is progressing further or learning a new skill. My role is to oversee the whole process.