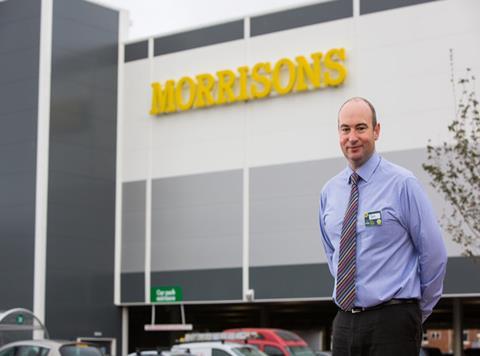 Your store only opened in April. How has it gone down in the area? Birtley is an old mining town and until now there's been no other large supermarkets in the town itself. It's made a huge difference to the locality and when we had our opening day it was a major event in the town.

What was the economic impact on the locality? The store has created about 140 new jobs locally. We have about 160 people working in the store but the vast majority of them were new opportunities for people in the area so it's had a big impact.

It must have been challenging opening a store with so many inexperienced staff. How did you do that? It definitely has had its challenges. I think the trick has been to treat everyone as individuals. You can make rash decisions as a manager if you are not careful. With some people its obvious straight way they have a talent for the career but there are slow burners too.

What new features does the store have? We've got a brand new concept café. It has soft seating areas and tables that can seat up to 12 people. It's already being used by several community groups but also business people who come to use the free wi-fi. The quality of food is really good and we have features such a free refills on hot drinks. It really gives us a point of difference.

You have also gone big on food to go. Tell us about it. I think the Market Street concept is really Morrisons' USP and features like our bakery, fishmonger and fresh baked pizzas are proving really popular. I don't think other supermarkets have managed to match us on that.

The ribbon on the new store was cut by a store veteran. Why? His name is Paul Roxborough and he's been working for Morrisons and before that Safeway for nearly 40 years. He now works on the trolleys and he's quite a well-known local character. A lot of the customers know him personally so it was nice that he could be the one to do it.
Winner: Morrisons Birtley
Store manager: Ian Brocklehurst
Opened: 2015
Size: 28,000 sq ft
Market share: 9%
Nearest rivals: Aldi - 2.6 miles Sainsbury's - 3.3 miles Asda - 3.3 miles Iceland - 3.3 miles
Store data source: Analysis by CACI. Call the market planning group on 020 7602 6000