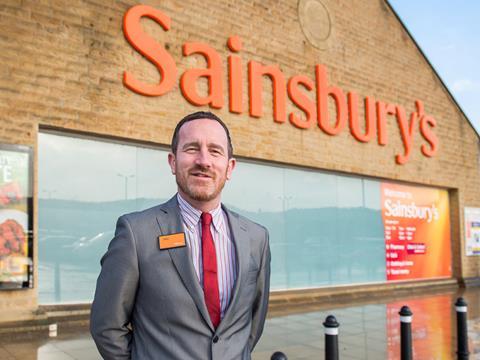 Winner: Sainsbury's Shorehead, Huddersfield
Store manager: Phil Thompson
Opened: 1992
Size: 75,000 sq ft
Market share: 14.3%
Nearest rivals: Tesco - 0.6 miles Lidl - 0.8 miles Asda - 0.9 miles
Store data source: Analysis by CACI. Call the market planning group on 020 7602 6000
How did your support of the Royal British Legion Poppy Appeal go this year? Armistice Day was one of my proudest days as a store manager. We had a gentleman in who played the Last Post and during the silence there were a few tears. We also welcomed 25 veterans into the store and gave them all fish and chips in the café. We didn't get the store fully decked out for Christmas until we had closed that night.

Sainsbury's has been getting lots of plaudits for its Christmas ad. Is it having an impact in store? It really is: we are experiencing Mog-mania. If the books continue to sell as well as they have been, it will be the bestseller this Christmas. It's great that we can support children's literacy through this and sales of the cat are also doing really well.

You are also the only one of the big four supermarkets in growth. What do you put this down to? I think a lot of it is to with our value simplification initiative. It has been going nearly 12 months now and every category that we have put through it is in growth. Customers appreciate the fair pricing. Also, we work really hard to ensure we are the best store in town and that is something that is being replicated across the country and in our convenience stores as well.

Your customer service and availability was top notch. How do you keep these high standards? It really is an incredibly strong team effort. In terms of availability we help control it in store, but also more widely through the business. I have weekly catch-ups with the supply chain director and the support we get from central office and logistics is great. On service we have great training programmes and we run a Service School. This is all about spending quality time with staff focusing on the lifetime value of a customer. We want to empower them so that even if things go wrong they can make the right decisions.