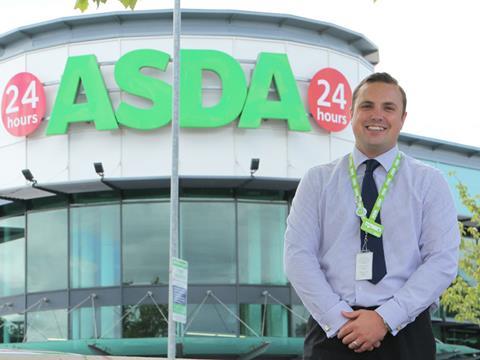 Winner : Asda Hereford
Store manager : Matt Allen-Ridge
Opened : 1995
Size : 45,000 sq ft
Market share : 20.6%
Nearest rivals :Tesco - 0.7 miles Aldi - 0.7 miles Sainsbury's - 0.7 miles
Store data source: Analysis by CACI. Call the market planning group on 020 7602 6000
Our shopper highlighted how "easy to navigate" your store was. Is this something you have looked at specifically? We have made some changes in the past six to eight weeks on the floor plan and made big efforts in reducing the amount of clutter. Staff now don't leave cages on the floor but work from flatbed trolleys. This means that when customers come round there is a clear sight line.

What have you done to improve customer services in store? I took on the store 16 months ago and within two weeks we were mystery shopped by The Grocer and we came last. In that time it has been about trying to get back to basics and produce a shopping experience that is enjoyable for the customer. Following last year's in-store restructuring, CEO Andy Clarke pledged to put more hours back on the shop floor.

Has that affected your customer service levels? We didn't notice a huge drop-off in the first place. Staff were apprehensive about the large reduction in head count. But we have seen an improvement in morale with the extra resource coming back into the shop. Staff are not feeling as pulled and pushed, and it has allowed more presence on the shop floor when customers are around.

How are you chasing sales in-store? We have a programme called the Mighty Merchants and are given a select 15 to 20 lines to sell each quarter. This creates competition within the stores and it has a fun element to it. We are also focusing on late night availability. It is not just about being full between 9am to 5pm, but to 9pm.

What new plans do you have for the store? We are waiting for a potential petrol station to compete with the Tesco offer down the road.

What are your top sellers at the moment? It is the seasonal section at the moment as we have just launched a markdown. We have gone into clearance mode and have taken 40% of big-ticket items such as garden furniture.