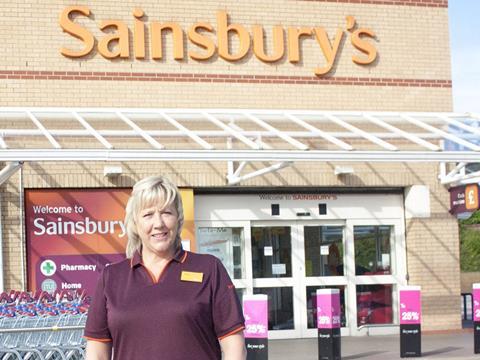 How do you keep customer service levels high? We have our own company measures and this store has achieved gold for availability and mystery shopping. The store has been here for over 30 years and we have staff that have worked here for that time. They are still 100% committed and passionate about how we treat customers.

How do you utilise space within the store? We are a complex store as we have general merchandise and children's clothing. Sales have improved in these departments and we are looking at more developments. The last new layout we had was four months ago when we revamped the self-scan tills and put in a new kiosk. We also had hot food counters put in about 18 months ago. We already have a Johnsons cleaners and a pharmacy.

What are you doing to drive sales? Staff take the lead on sales - they 'sponsor' certain lines within the store. They ensure the availability of product and the advertising of these lines to increase sales. We have a lot of fun as well and a little bit of competition between staff and the store's departments.

How are promotions working in the store? Customers love them. Our most recent was the 25% off six bottles of wine, which was amazing for sales. Our focus lines at the moment are the Back to School ranges, which are going really well. Summer Sorted, which promotes items such as BBQs, gardening and kitchenware, is doing well too.

Sainsbury's clothing line Tu has launched online. How have consumers greeted this? We have already taken deliveries of online clothing and we are having a positive response from customers.

Are there any plans for the store? We are looking at redeveloping the general merchandise and children's clothing ranges. There will be a change to the ­layout of the store to increase the floorspace.
Winner: Sainsbury's Woolton, Liverpool
Acting store manager: Moira Butler (department manager)
Opened: 1982
Size: 24,347 sq ft
Market share: 7.7%
Nearest rivals: Tesco - 0.5 miles Aldi - 1.5 miles Morrisons - 1.6 miles Asda - 1.8 miles
Store data source: Analysis by CACI. Call the market planning group on 020 7602 6000