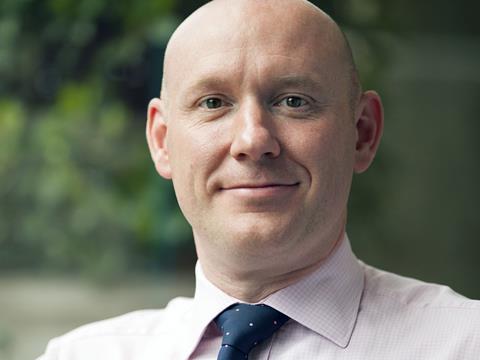 Tesco veteran Tony Hoggett is joining online giant Amazon as it plans an expansion of its physical store network.
Hoggett, who has been with Tesco for over 30 years, will head up Amazon's international stores arm reporting to the CEO of its worldwide consumer business Dave Clark, and will be based in the US.
He is the latest in a series of senior hirings from the traditional supermarket sector by Amazon, which last month launched its fifth physical convenience store in the UK, in Chalk Farm, having opened its first outside the US in Ealing in March.
Former Tesco group COO Hoggett only took on a new role as chief strategy & innovation officer at Tesco in April, and will take up his new role in January.
"Over the next few months, we'll put together a plan for Tony's transition to Amazon," said Clark, who said he was "excited" at his appointment.
"In this role he had P&L responsibility for $50bn in revenues across all channels, global operations, fulfilment and supply chain, including 5,000 stores and 350,000 employees across all formats: hypermarkets, superstores, convenience and e-commerce," he added.
Hoggett's appointment follows the likes of John Farrell, former Tesco group transformation director, who became head of special projects for Amazon in March 2019.
In May that year it also hired former Sainsbury's director of commercial operations Matt Birch in a director role focused on scoping out sites for physical stores.
Hoggett joined Tesco in 1990 and has served in a range of global leadership roles, including being appointed to the executive committee as CEO Asia and later overall Tesco group COO.
He will move to Seattle with his wife Claudia and their three children.
"I started at Tesco as a 16-year-old student in a store in Yorkshire. I spent my early career as a trolley boy, as well as filling shelves and serving on checkouts, and over the last 30 years I've had great fun working with teams across Europe and Asia," said Hoggett.
"It was a big decision to move on from Tesco but after meeting members of the Amazon leadership team and hearing the ambitions for the business and physical stores, I know it's a journey and an opportunity I want to be part of."
Tesco CEO Ken Murphy said: "Tony has made an incredibly valuable contribution over these years, and I wish him the very best for the future. We will announce succession plans in due course."