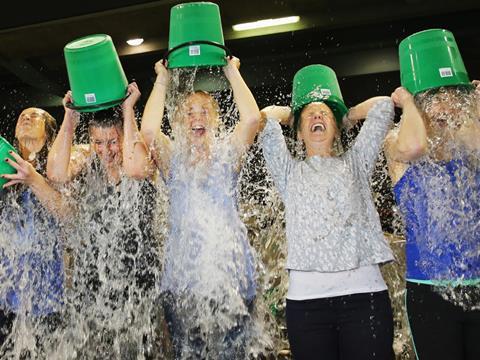 The charity ice bucket challenge has resulted in soaring sales of ice across the country, more than making up for sluggish sales as a result of August's damp weather.
The challenge, in which people are nominated to tip buckets of iced water over themselves to raise money to help fight motor neurone disease, has swept the globe in the past few weeks, with sports stars, actors and politicians – including former US president George W Bush – participating.
As a result, shoppers across the UK have been snapping up bags of ice and ice cubes to complete their own challenge.
Paul Doughty, MD of The Ice Co, told The Grocer that the August bank holiday was traditionally the last busy weekend of sales before the run-up to Christmas and that production was then scaled back.
However, the wet weather had resulted in smaller orders from supermarkets ahead of the bank holiday, only for stores to be left struggling to cope with demand.
"When we got back in on Tuesday there was a huge volume of new orders waiting for us," said Doughty. "It was a challenge but we were able to respond quickly."
Doughty said sales to some of its major retailers were up as much as 300% in the past few days. Tesco, which said it had sold over 36 million ice cubes in the past week, said it would be donating £20,000 to the Motor Neurone Association and challenged its rivals to follow suit. Asda said it was looking to beat Tesco's donation. Morrisons, meanwhile, said shoppers could ask for free ice from its fishmongers.
Doughty said the Ice Co would be donating a proportion of its profits.