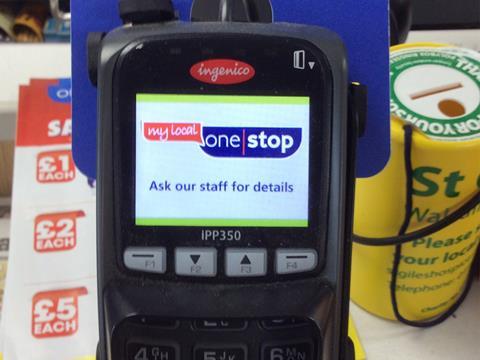 One Stop is the latest retailer to introduce contactless payment in its stores.

The Tesco-owned c-store chain is rolling out the payment option following a four-week trial in a number of its company-owned and franchise stores in January.

"We'll soon commence the rollout to all our stores and anticipate that this will be completed by the end of April," said One Stop customer director Lizzie Reynolds.