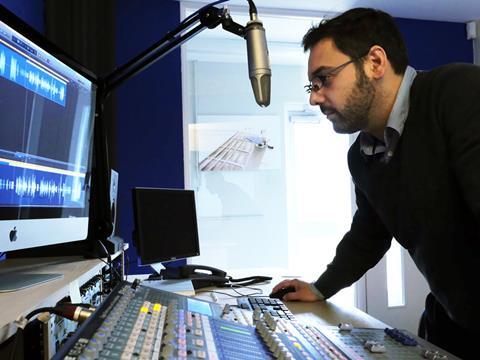 Spar, which is franchised through the AF Blakemore group, is the latest grocery company to have signed up for an alternative way of playing in-store music without incurring hefty fees.

FreedomMusic said Spar had installed its curated music and messaging package in three franchised stores with a view to a wider roll-out.

Poundworld has also taken on a FreedomMusic package across its 300 stores in the UK and Ireland, which the company said would save it more than £450,000 in PPL and PRS tariffs over the next three years.

FreedomMusic curates playlists from artists that are "under the radar" and not signed to the record labels that require both a PRS for Music and Phonographic Performance Ltd (PPL) licence. Bespoke messaging or radio can be interspersed between songs or at certain times of day.

Mark Bamford, Poundworld retail operations manager, said: "We couldn't justify the huge spend on PRS and PPL fees that is associated with chart and licensed music." Paying PRS and PPL fees did not buy the company any music, he said, but simply gave the group permission to play "chart music" which it then had to obtain itself.

With FreedomMusic, "we now get great new music that's updated regularly without any hassle and save on PRS and PPL licence fees…We're now playing the sort of artists that you might see at Glastonbury's unsigned stage, or hear on BBC Introducing."

FreedomMusic chairman Nick Findlay added: "We haven't focused on big food retailers to date but we are just starting to."

The Grocer understands FreedomMusic is working with a "major multiple" grocer for its convenience store network, as well as a major petrol retailer's forecourt shops.

Only Morrisons plays music throughout the year; most of the others only do so at Christmas.