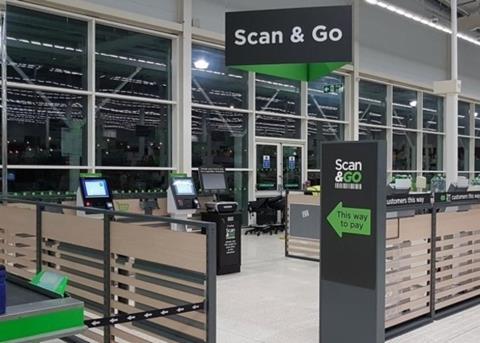 Asda is trialling a mobile phone version of its Scan & Go shopping service.

It has developed an app which allows shoppers to use their phones to scan products instead of the more traditional handsets.

Asda said this development would allow it to roll out Scan & Go to more stores, particularly smaller outlets which don't have room for the racks of devices.

It is trialling the app for staff at its Middleton store in Leeds and planning to extend the trial to 20 stores by Christmas, and would then look to roll it out to all customers.

To activate it, users will be asked to download the app and create a profile or log-in with their Asda.com shopping profile.

As they pick products off the shelf in store, they scan them using the app before putting them in their trolley or basket and then get a barcode to check out at a self-service checkout.Rivals Sainsbury's and Waitrose already allow customers to scan items on their mobiles using the Smart Shop and Quick Check apps respectively.