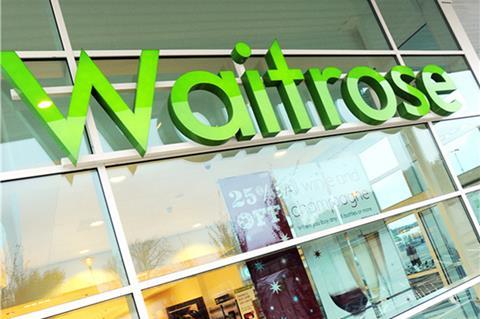 Waitrose is following in the footsteps of Co-op by giving body-worn cameras to its staff.
The retailer will trial the technology in 50 of its branches this month to "establish if there is a role for body-worn video" in its security measures.
The move comes after Co-op supplied frontline store staff at 250 stores with body-worn cameras in response to a "crime and violence epidemic" in retail during the pandemic.
However, Waitrose stressed that its trial of the technology had been planned before the pandemic, and that it had experienced no rise in crime during lockdown.
The cameras were introduced to ensure staff "always feel safe and supported", Waitrose said, and will only be activated if the duty manager feels it necessary.
During the early stages of lockdown, Waitrose upped its security measures by placing a security guard at each branch "as a precaution" to manage the rise in demand. Since then, it has "gradually eased this" as trading patterns have become more consistent.
Waitrose was one of the only retailers to say it had experienced no rise in crime since lockdown came into force.
The Co-op has seen store crime increase by more than 140% year on year since lockdown began, in what it branded an "epidemic" in retail. In the week when face mask regulations were introduced, it recorded 990 incidents of antisocial behaviour and verbal abuse – the highest number seen in its history.
Usdaw figures show abuse has been a common feature of the pandemic. In its survey of 5,000 shopworker members, conducted in March and April, 3,069 were on the end of verbal abuse. Meanwhile, 1,426 were threatened and 196 were physically assaulted.