Retailers, like the public, have no idea whether social distancing will be in place in December. So how do you prepare?
It's the nightmare before Christmas. How does the industry prepare for the Golden Quarter? While endless festivities and celebrations and events have been cancelled or postponed, Christmas is still sufficiently far away to hope that everything will be back to normal. But what if it isn't? What does a Covid-19 Christmas even look like?
It might never happen, of course. But already the disruption to planning caused by the pandemic - and the mere threat of a second wave - is putting a very different twist on preparations for the festive season.
The elaborate plans and previews that usually characterise this time of year are taking a backseat as the food and drink industry adapts to a far less certain landscape. Indeed, the only certainty is that Christmas will fall on 25 December. "Everyone's a bit cautious about what will happen six months from now,"
As much as the prospect of social distancing is an issue at this most social of occasions, there's also the knowledge that this prolonged and the agonising unlocking will result in a recession. And not just any old recession.
The government's furlough scheme will come to an end in October, which is likely to prompt a sharp rise in unemployment and economic strain. "We will probably be in the midst of the deepest recession in modern times," says Botham.
On the face of it, that doesn't seem to have dampened retailer enthusiasm. Although the big bang Christmas in July showcases are off - only Asda says it is hoping to recreate the event by bringing the preview directly to businesses - they are keen to avoid any perception of a toned-down festive season.
Tesco says it's excited about its plans for this year. Aldi points out that "the vast majority of our seasonal range was shortlisted or selected before the lockdown". And Morrisons insists "Christmas is continuing as normal". Although "a lot of the work had already been completed before lockdown started", it is getting around social distancing by asking suppliers to send samples to its product development and buying teams at home.
Festivities in a recession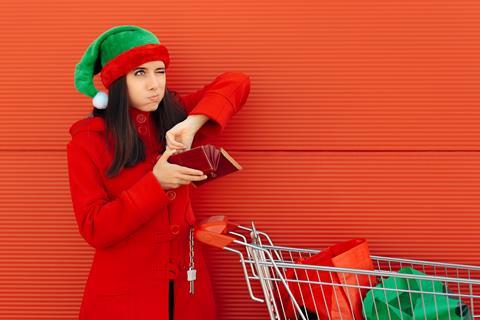 By the time Christmas rolls around, Britain will be feeling the full economic impact of Covid-19. Matt Botham, strategic insight director at Kantar, forecasts we will be "in the midst of the deepest recession in modern times".
Any dips in consumer confidence take an obvious toll on Christmas sales. But Botham stresses that Christmas has a certain element of protection against the effects of a recession. "The easiest point of comparison is 2008/2009 recession, and we didn't pull back too much on Christmas during that," he says.
"We still spent a higher amount at Christmas relative to the rest of the year. In 2008, spend was about 11% higher than the preceding three months, which was a lower uplift than maybe some years but not the lowest.
"Slightly fewer people bought premium private label, but the caveat is the availability of those ranges was much lower at that time. Plus, Aldi and Lidl weren't really established."
So could this year see an even bigger win for the discounters? Or will their limited online capacity dampen their exuberance?
Virtual tastings
SK Foods, which produces own-label party ranges for the supermarkets, backs up those points. It has held virtual tasting sessions with buyers on Zoom and Teams, and hasn't noticed anyone holding back on ranging. "So far retailers are saying they still believe Christmas will be normal in terms of volumes," says Benna Davis, head of product development.
In fact, volumes would be even higher in the worst-case scenario - a return to lockdown - as consumers shift spend from out-of-home to take-home. "If consumers aren't going out to restaurants they are buying our onion bhajis and samosas," says Davis. Retailers are acutely aware of this possibility. On the symbol side, for example, Nisa is communicating a message of positivity to its partners in its preparations for Christmas. "It is anticipated that there will be more eating occasions at home, with less eating out to celebrate, providing an increased opportunity for sales across key categories for retailers," says Nigel Ashton, Nisa's business manager for grocery, non-food and soft drinks.
"There are some things that happen without fail. One is obviously spending more on food and drink. Another is trading up to premium"
Kantar's Botham has a similar take. He says there is a "definite cause for optimism" for this year's festive season. And there are some elements that the grocery industry can plan for, regardless of what happens with lockdown. "There are some things that happen at Christmas without fail," Botham points out. "One is obviously spending a bit more on food and drink. Another is trading up to premium private label, whether that's going to a more expensive retailer or buying top-tier lines like Sainsbury's Taste the Difference. Alcohol is another thing that always does really well." So retailers can count on seeing the same patterns of behaviour this year.
The question is whether those certainties will give the industry enough confidence to invest in Christmas to quite the same extent. Against the backdrop of a looming recession and global pandemic, it would be easy to hold back on innovation, for example. On this front, there is a mixed picture among retailers. Davis says SK Foods has seen largely the same amount of appetite for NPD. "There are always some repeats - the big crowd pleasers - but they still want an element of surprise; something a bit different," she says. That certainly seems to be the case for Aldi, which has put a "big focus on innovation" this Christmas. Waitrose is also keen to stress its appetite for new products.
'Path of least resistance'
Among other retailers, insiders have noticed a more cautious approach, however. "It's definitely varying by retailer," says Ged Futter, founder of The Retail Mind. "So Tesco isn't looking to do very much NPD at all. What it did last year will be repeated. But M&S seems to be going full steam ahead. And for Morrisons, it depends on the category. I think everyone is scaling back to some extent, it's just to what level."
Richard Harrow, UK partner of private label consultancy IPLC, has heard similar whispers of innovation being pulled back. He can see the logic of that strategy in times of uncertainty. "If you've got something that works, why change it?" he argues. "So I think you might see more repeat stuff. And if there's an item they were going to improve, they will just run with what they had last year."
This year will in essence be about "taking the path of least resistance", says Karl Imiruaye, technical and product specialist at PI Food Projects. "Some teams will be resurrecting previously successful product lines and simpler packaging, while keeping a watchful eye on the sales forecast and product costs," he says.
"There will still be introductions of a few hero lines and limited editions to get the influencers snapping and twittering, but likely as many as last year."
Seasonal items - with their short windows - will be of particular caution, says David Sables, CEO of Sentinel Management Consultancy, who points out that retailers and suppliers are still carrying the scars of this year's Easter, when sales of traditional seasonal items were down. That led to a glut of unsold Easter eggs and other items that could only be shifted through massive price reductions
"So when it comes to Christmas, they don't want to do products requiring special seasonal packs."
Granted, the industry has learned valuable lessons from Easter. The big voices in the industry have already come together to plan ahead for Christmas. In meetings hosted by supply chain consultants Scala, retailers and suppliers pledged to work together on the issue of supply and demand. "While retailers may have previously taken the view: 'we'll just worry about demand and the supply will sort itself out', suddenly people have realised that's not necessarily the case," says Dave Howorth, executive director at Scala.
"June and July is the time when brands and agencies start locking down what the comms messaging will be"
Nonetheless, Kantar's Botham says there is a palpable sense of uncertainty among suppliers. The confectionery industry, which generated £1.3bn through the grocers last festive season, is especially concerned. "We've had some interesting questions from clients on how much chocolate they should make for Christmas," says Botham. "And that's what they are wrestling with."
That's why confectionery giants are so keen to hammer home the importance of their standard lines that sell all year round, rather than just festive-themed innovations. Ferrero points to its "very strong core range" that includes year-round gifting options such as Ferrero Rocher and Thorntons Classic. Although it is developing a number of new lines for this Christmas, "the majority of our growth comes from our core brands," says Levi Boorer, customer development director at Ferrero UK & Ireland.
Mondelez also stresses it will offer shoppers "the favourites they know and love" alongside "a few new treats for this year".
It's important to note that, by this point in the year, these new treats will have been thoroughly tried and tested. "Innovation tests would have been happening in January, February and March," says Sables. So there is an element of needing to press on regardless of what happens with Covid-19.
Not everything has been put in place by now, though. At this time of year, attention usually turns to another point in the Christmas plan: communications.
"June and July is the time when brands and agencies start locking down what the comms messaging will be," says Emma Thompson, head of agency at Golley Slater.
The evolution of Christmas in July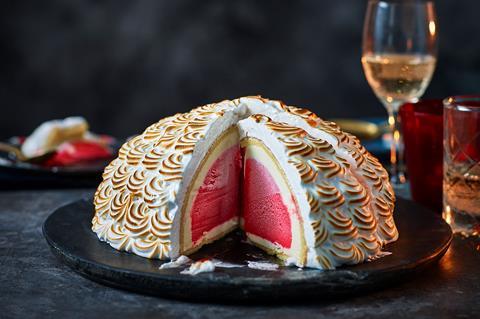 Chowing down on turkey in sweltering temperatures is a much-loved tradition in the grocery industry. Until now, July has been the time for retailers and suppliers to showcase the best of their Christmas ranges to the media - from innovative party food to a full turkey dinner.
This year, of course, is different. Suddenly the prospect of people packed in tightly into the same room, all eating from the same buffet tables, doesn't seem quite so appealing. So the majority of retailers have cancelled their Christmas in July plans in light of the coronavirus outbreak.
Tesco's normal showcase has been put on ice. Instead, it is looking at alternative ways to show its range to media before it launches later in the year. Waitrose is similarly avoiding a big Christmas in July event. Morrisons, too, has confirmed there will be no large showcase.
Asda is currently looking at how to get around the social distancing restrictions. Back in April, it said it was keen to send out samples for taste tests, but also wanted to create an element of interactivity. It was looking at two options. On one hand, it was considering hosting one-to-one sessions with journalists at Asda's HQ, during which time they could speak to its head of innovation Joanne Johnson. Another option was for Asda to come to individual businesses and cook its range at their kitchens.
For now, it seems the majority of supermarkets are still weighing up the options before making a final decision for this year.
But this scaling back isn't entirely due to the pandemic. Even before Covid-19 reared its head, there was a gradual decline of big Christmas in July events. Sainsbury's opted not to do a showcase for the first time last year. Waitrose also went for a smaller edit last summer, which it was planning to repeat this year. Morrisons similarly said it had decided against a large event before the pandemic hit.
So a turkey buffet in July may be a thing of the past, regardless of what happens with coronavirus.
Communications plans
That represents another area of difficulty. The question of whether we will be in lockdown at Christmas, or back to normal life, will heavily influence the tone of communications. Ads showing large tables of family and friends, for example, would jar at a time of social distancing. "Anything we do has to reflect the mood of the nation and we don't know what that's going to be yet," says Thompson.
So she believes it's wise to plan for all eventualities. "The brands that will really win are the ones with various scenarios decked up and ready to go," Thompson argues. "Coke often has planned responsive ads - so if this happens we release that, if that happens we release this. That type of approach is much more relevant now." (Coca-Cola Enterprises says it has a "strong Christmas plan" involving consumer marketing alongside the release of limited editions.)
"Comms have to reflect the mood of the nation, and we don't know what that's going to be yet"
Either way, IanAnders, UK client director at MediaSense, believes tweaking the tone of advertising will be important. He has worked with the Co-op on its ads, which focus heavily on community, and can see that approach becoming more widespread. "It's about doing it in a caring way," he says.
Although the big-bang ads may suffer this year - "the 60-second John Lewis commercials aren't going to happen" - he imagines people will want "a slice of normality" from their ads. Anything too overtly pandemic-related could fall flat.
The sentiment pretty much sums up feelings about this year's Christmas. The industry may not pull out all the stops, but it will do its best to continue as normal. Or should we say 'the new normal'?
All eyes online this Christmas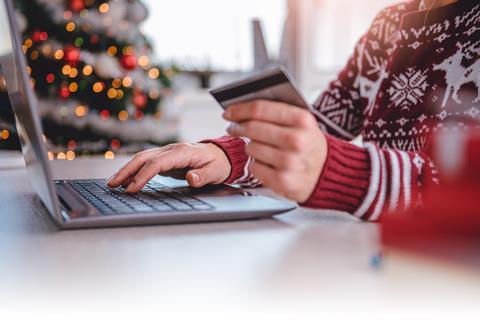 For online players, this festive season could bring plenty of cheer. Online grocery has grown to account for an estimated 11.5%-13% of all grocery sales, according to Kantar and Nielsen respectively.
Analysts are expecting at least some of this behaviour to continue once lockdown restrictions are eased. So it couldn't be a more opportune time for the M&S and Ocado tie-up to come to fruition. "For M&S, Christmas will be doubly important this year," says Ged Futter, founder of The Retail Mind.

And it's not just the major online players that stand to benefit. Daylesford, which has both a bricks-and-mortar and online presence, is expecting particularly strong sales through the latter channel. Senior farms manager Richard Smith is starting to prepare the turkey chicks, and has high hopes for Christmas.

"Online sales have been tremendous," he says. "Our business has doubled what we're putting through meat-wise and I can only see it continuing. For a lot of people, their pockets will be a bit tighter at Christmas. However, I do think people will treat themselves to a nice piece of meat," he says.

Then there are the DTC businesses. Flo Broughton, owner of independent chocolatier Choc on Choc, has been encouraged by shifts in consumer behaviour. "People's habits have changed in the eight weeks and that's a good thing for online trade," she says.

Indeed, while grocers saw a decline in sales this Easter, Choc on Choc did a "phenomenal" trade. "Orders were at Christmas levels, which was great," says Broughton. So the chocolatier is betting big on this festive season, with NPD including a "sustainable Christmas cracker".

Even booze, where lockdown has poured cold water over party instincts, has also seen a growing trade in pre-mix cocktails to create the bar experience at home. DTC cocktails brand NIO says it will have a "major gift focus" this year and also expects trade in "virtual Christmas drinks" if elements of social distancing remain in place.
How Covid-19 beat Easter eggs to a pulp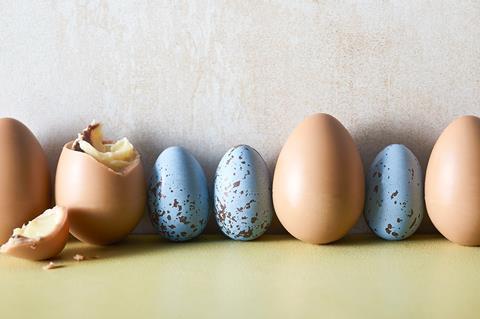 The timing of lockdown couldn't have been worse for Easter. Just over three weeks before the big event - the time when sales typically start to get going - Brits were suddenly confined to their homes.

So even though takehome sales received a massive boost, Easter goods took a major hit. Sales of seasonal categories were down 16.7% year on year in the three weeks to Easter Sunday, according to Kantar, driven primarily by the dramatic drop in sales in the week following lockdown, when £13m less went through the tills.

Easter eggs suffered the largest absolute drop, with a £20m fall to £160.5m equating to a 12.2% loss. Kantar says customers also left it later than usual to buy Easter eggs, taking advantage of cut-price deals on excess stock. In this spirit of penny-pinching, Easter eggs priced at £2 or less emerged as the most popular option among shoppers this year.

With only immediate households able to mix, the Easter occasion involved smaller gatherings and fewer Easter egg hunts. Retired households accounted for 83% of the decline in spend, as they were unable to visit their families and gift Easter eggs.

Eggs weren't the only items hit by the crisis, though. Sales of hot cross buns fell 22.4% to £33.6m, lamb roasting joints fell 26.8% to £32.6m and chocolate gifting was down 22.1% to £18.7m.

"Easter is usually a Sunday roast with a lamb joint with all the family and that just didn't happen," explains Matt Botham, strategic insight director at Kantar, who noted that 43% of respondents to Kantar's survey said they were staying in touch with family virtually.

While many have observed that these past few months have been an early Christmas present for grocers, in terms of volume, "it wasn't a great Easter in the scheme of things and it's a time of year that generally gives a real boost to the grocery market in terms of margin too," says Botham.

Emma Weinbren is managing editor at The Grocer. As second-in-command to the editor, Emma is responsible for the day-to-day running of The Grocer in print and leads The Grocer's features desk.

Emma won the PPA New Talent Award for New Section Editor of the Year in 2016. Prior to joining The Grocer in 2016, Emma was deputy and features editor at Chemist+Druggist, a weekly magazine and website for UK pharmacists.

Follow Emma on Twitter: @EmmaWeinbren