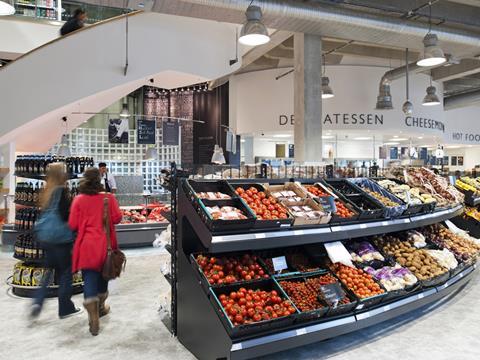 Northern supermarket chain Booths will wait until the new year before deciding whether to return its business rates relief.
The upmarket retailer said the increased costs associated with coronavirus safety measures were still ongoing and it would come to a final decision on the issue of rates relief once there was a "clearer picture from government about what lies ahead".
The retailer's 28 stores are in the north west of England, across Cheshire, Cumbria, Greater Manchester, Lancashire and Yorkshire. The region has undergone several local lockdowns and all currently fall under tier two or three of the government's national measures.
Booths' decision is now expected after the key Christmas trading period and when the current period of high restrictions is concluded. According to current government advice, they could run until late February.
"Whilst Booths has gained and attracted new customers from the way we responded to the challenges of Covid-19, resulting in improved business performance, it should be noted that this has been against a backdrop of ever-changing local restrictions in the north," said a Booths spokeswoman.
"We will make the right decision at the right time, but we believe it is too soon to 'close the books' on Covid.
"The relief enabled us to make firm decisions to support and protect our colleagues, customers and wider communities, including bonuses to our frontline key workers for their unwavering commitment to serving the public.
"The circumstances of the Covid pandemic has had a dramatic affect for retailers and not every business has had the same experience. Not all retailers entered this crisis with the same financial strength or reserves to implement the measures required to keep colleagues, customers and communities safe."
Booths said it had so far used the extra funding to support employees self-isolating due to coronavirus. More than 20% of its workforce were self-isolating at the peak of its first wave.
It also gave staff a 10% bonus as a thank you for their hard work through the pandemic.
Booths joins the Co-op in deferring a decision on business rates relief. The convenience retailer said earlier this week that it would confirm its position at its year end.
Waitrose and M&S said they would be keeping the funding, citing the impact of lockdown measures in their respective non-food operations. Poundland also said it was keeping its rates relief.
This week saw a flurry of grocers commit to returning the money to the Treasury, after Tesco set the ball rolling on Wednesday. It said it would be giving back £585m. This was then followed by Morrisons, Sainsbury's, Asda, Aldi and B&M Retail. Earlier today, Lidl became the latest retailer to join the pack, with the total amount set to be returned to government by food and drink retailers approaching £2bn.