Amazon isn't the only one rewarding subscription customers. Grocers are increasingly launching their own models. Will they work?
Britain is a nation of "super subscribers". That's according to recent Barclaycard research, which found the average household now forks out for seven subscription services every month. Individually, that adds up to £552 per year.
Until now, Amazon Prime has been the default subscription service, attracting 15 million subscribers in the UK [Mintel]. The service got even more comprehensive in August, when free Amazon Fresh grocery deliveries were added to the package.
Faced with this competition, supermarkets are now launching their own subscription packages – in a bid to generate predictable income, improve relationships with customers and encourage greater loyalty.
But can consumers be convinced to pay upfront for discounts and perks in supermarkets too? Is the model any better than existing loyalty schemes? And how else is the concept of loyalty evolving in grocery?
If supermarkets want to get in on the subscription act, now is the time to do it. The "subscription society" we're living in, fuelled by the pandemic, has increased consistently through 2020, its data showed, increasing by 39.4% year on year in July.
And food and meal subscription services – be it weekly meal kits or monthly cheeseboards – are the second most adopted subscription services (after entertainment),
So it's fertile ground for Tesco to grow its fledgling Clubcard Plus subscription service. Launched in November, it offers benefits such as 10% off two big food shops and discounts on selected brands for £7.99 a month (the same price as a Prime subscription).
The package represented a step change in Tesco's thinking. Until Clubcard Plus, its loyalty scheme had followed the points format traditionally preferred by the supermarkets. And it had proven successful. Its 25-year-old Clubcard could be found in 19 million households, equating to 60% of the UK population. Nearly half of those users said it was their reason for shopping at Tesco. Regular users popped, on average, an additional eight items in their baskets every week compared with non-users.
At the same time, the scheme was starting to face criticism. Some analysts urged Tesco to dump the Clubcard, arguing it was a £500m drain that would be better spent on everyday price cuts. Instead, then-CEO Dave Lewis decided to take loyalty one step further with Clubcard Plus.
"Think about it," said Lewis in Tesco's results presentation last October. As well as winning new customers, "the other way of growing our business is to grow loyalty, and that's where the leverage and the opportunity with Clubcard is unique to ourselves," he explained.
Tesco's trial with staff suggested Clubcard Plus would reap rewards in basket size. The 74,000 people that took it up spent on average £8.68 a week more on groceries and ended up using more of the supermarket's services.
How food-to-go is tapping subscription trends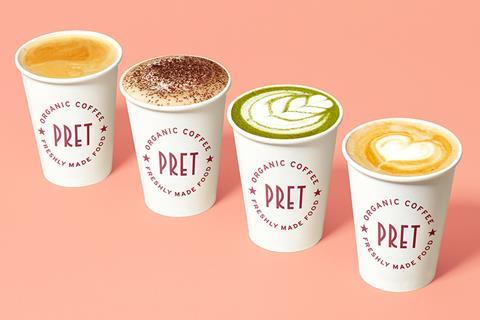 It's not just supermarkets pursuing subscription-based strategies. Last month, Pret a Manger launched what it called "the UK's first in-shop coffee subscription service": YourPret Barista.
Subscribers can enjoy up to five barista-prepared drinks a day – each drink must be bought at least 30 minutes apart – for a fixed monthly price of £20, with the first month free as part of national launch. Subscribers scan an emailed QR code or their Apple or Google smartphone wallets in store to redeem.
The brand worked with Eagle Eye to launch a trial in a Manchester store, and achieved a national rollout within weeks.
"A coffee shop may have a stamp card – 'buy six and get the seventh on us'. And a barista who saw me every day, seeing I was having a bad day might put a couple more stamps on my card because they want to cheer me up, or reward my loyalty. But that can't be done at scale and in a digital world," explains Eagle Eye's Al Henderson.
"Giving a discount with no data, without knowing who I am: it's really hard to make that investment tangible. Is that free coffee doing anything? Is it making Al come in more frequently? Is he spending more? Is he lapsing? It's just a piece of paper. But by digitising that – you know its Al, you can tie that to the basket and start to see my behaviour," he adds.
The scheme has been a major shift for Pret, and represents its first step towards truly knowing its customers.
"We now have the building blocks to establish Pret as a digitally-led, multichannel business," says Pret's global head of digital product Ciara Chellun.
Although Henderson can't reveal the business logic at work behind the scheme, he says Pret is now messaging him at breakfast and lunchtime with food items "to entice me" as he typically just orders drinks.
"They're building this on grabbing frequency and basket spend. Are they going to take lunch spend from M&S, where I might otherwise go?" he says.
Others in hospitality are likely to follow suit. Leon in the same week launched its own £15 scheme for up to 75 click & collect coffees a month.
Fast forward a year, and Tesco's new CEO Ken Murphy says this has played out among customers. Despite making no effort to "accelerate take-up during the crisis", the Plus subscriber base "continues to grow" he said – without sharing numbers. Crucially basket size uplift is "exceeding expectations" by a factor of three.
One person who sees mileage in the concept is Al Henderson, chief sales officer at Eagle Eye, which provides a loyalty scheme technology platform used by Sainsbury's, Waitrose, M&S and Tesco. "Some years ago, people would have raised an eyebrow – why would anyone buy into this?
"Now we increasingly live in a subscription economy. Millions pay for Amazon Prime for free delivery, and with the video content thrown in – you don't even think about it when you're consuming a service like that," he says. "While it might not be massive, you're going to have a group of people who want to do it."
Indeed, Tesco isn't the only one to see merit in the model. French supermarket Casino introduced Casino Max Extra last June, which offers subscribers a 10% discount on all purchases for €10 per month (or €90 for 12 months). According to the last count in January, the scheme had 200,000 users. In its July results, Casino revealed the programme had accounted for 10% of net sales across hypermarkets and supermarkets.
Canadian grocery chain Loblaws has got in on the act too. Its PC Optimum Insiders scheme offers extra points, free delivery, free click & collect and exclusive offers for $9.99 a month.
"Now we increasingly live in a subscription economy"
Finally, Walmart made its debut in the subscription game last month. Having been relatively sluggish when it came to loyalty – offering only a couple of cashback credit and debit cards – the grocery giant launched Walmart Plus for $12.95 per month or $98 a year.
Rather than in-store discounts, its perks include free online grocery deliveries, discounted fuel and the use of mobile scan and go (something UK shoppers have enjoyed as standard for some time). That's only the beginning. Walmart is reportedly planning to add a video streaming service as a perk.
"No great membership programme is static, by definition," Walmart's chief customer officer Janey Whiteside told CNET earlier this month. "You can expect the program to evolve. Sometimes in small ways, sometimes in much bigger, more headline-grabbing ways."
Of course, convincing shoppers to part with a set amount every month is no easy task. Amazon funnels plenty of effort and cash into continually making Prime membership more attractive. As CEO Jeff Bezos once explained to shareholders: "We want Prime to be such good value, you'd be irresponsible not to be a member."
Tesco wants to make its offer equally compelling. In August, on top of all the other perks, it hinted at including free online deliveries in the package. That could be a smart move, says Zsuzsa Kecsmar, co-founder of loyalty management platform Antavo, used by the likes of PepsiCo and AB InBev.
"Tesco has realised customers don't join a loyalty programme to get free rewards; they are in it for the value," she says. "If the programme can offer the benefits people want, such as permanent discounts or free delivery, customers will pay a monthly fee."
Exclusivity
What's more, these subscriptions can achieve a goal that goes beyond standard loyalty programmes: exclusivity. "Tesco recognised they were only getting a percentage of many customers' share of wallet in the grocery category," says Chuck Ehredt, MD of global loyalty currency management platform Currency Alliance.
"Clubcard Plus is a strategy to get their customers to consciously allocate nearly 100% of monthly spend in exchange for meaningful discounts and other value-added services."
Indeed, while there are now on average 2.3 online video subscriptions per household in the UK, according to Kantar, it is unlikely a Clubcard Plus subscriber will pay for a similar service from one of Tesco's rivals. "I can't see people spending something every month at multiple supermarkets. I've spent the money now – naturally I'm going to go there more," says Henderson.
"When you've got three free loyalty cards in your wallet, you can easily go one place for meat, another for tins, another for everything else. If you're paying, you're going to go to one place more frequently," he adds. "You've locked in that spend."
Still, that doesn't mean it's the end of the points-based model. Tesco clearly sees plenty of mileage in the standard Clubcard, having recently slashed hundreds of prices for members in what CEO Murphy described as "a refinement of our promotional strategy".
Ehredt says it's important to recognise the limitations of a subscription programme. "The model will prove effective in the long term and other brands will follow, but they have to remain mindful that a subscription does not appeal to all customers," he says. "It may disincentivise those customers who cannot, or do not want to allocate all their spend to one brand."
So Henderson believes Tesco is right to offer both standard Clubcard and a subscription service. "There's a segment of people motivated by points. There's a segment motivated by discounts," he says.
For him, the key point is this: all retailers, including grocers, are up against the "mammoth of Amazon", which knows "exactly who I am, and can rearrange the website just for me as soon as I go on it".
Facing this expertise in loyalty, the supermarkets need to ensure they are evolving to meet new customer desires. Or they face being left behind.
More than points: how loyalty is evolving in the supermarkets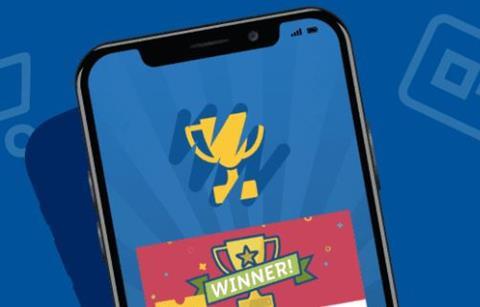 Gamification
Lidl's loyalty app Lidl Plus launched last month, offering users four coupons a week and money off if they spend a set amount in a month.
The discounter has added an element of fun to the mix by giving users an in-app scratchcard after each visit – offering the chance to win £20 off their next shop.
It's not the only one using a game concept. Last month, Sainsbury's set Nectar app users the challenge of increasing their fruit & veg intake. Each customer got a personalised target based on what they'd usually buy – if met, they got extra points.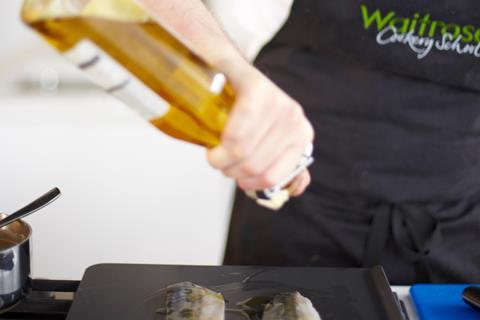 The VIP treatment
For some customers it's not all about points or discounts – many just want to feel a bit special.
See the MyWaitrose scheme. It offers various freebies and competitions – like the chance to win a lesson with Italian chef Gennaro Contaldo.
"Experiential rewards is something we'll see a lot more of among grocers. Offers and discounts are key of course, but we're already seeing larger-format stores offer experiences such as wine tastings and cookery schools," says Rachel Artiss, senior retail consultant at tech consultancy BJSS.
Pay now, buy later
Independent app HyperJar allows users to put money in a ringfenced 'jar' that can only be spent at a designated retailer. In return for pre-payment, users get a 4.8% growth rate on the amount.
It launches to all merchants this month, giving smaller stores the chance to nurture loyalty and secure the future spending of customers.
Lidl partnered with HyperJar during its pilot phase, which saw 8,000 users commit money to the discounter. They typically spent 34% more per transaction than non-users, according to HyperJar.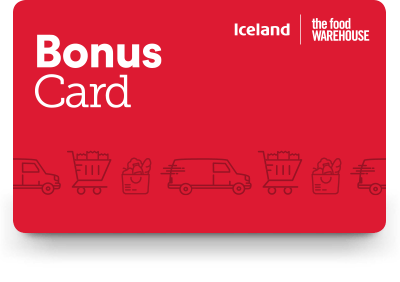 Setting aside savings
Points in return for spending is the most common loyalty mechanic, but there are alternatives. Iceland rewards its Bonus Card holders with £1 for every £20 they store on it. As well as the cash reward for effectively pre-paying for their shopping at Iceland, The Food Warehouse and Iceland.co.uk, the retailer offers exclusive discounts, competitions and free home delivery. Even a gift on your birthday.
Last month Iceland Foods Ireland launched 'Bonus Card 2.0', which adds a points system to the card's benefits.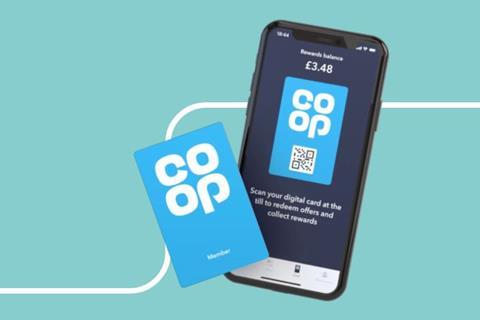 Rewarding others
Loyalty isn't all about self-gain. Co-op's membership scheme gives a percentage of the money earned on purchases back to members to spend in stores or on other Co-op services, and a percentage to the customer's choice of local charitable causes.
This month the convenience chain adjusted the scheme. The amount awarded to customers fell from 5p per £1 to 2p per £1, while the amount going to community groups doubled. The overhaul will also create more personalised offers to be used in stores.