From sinful sausages to dangerous grapes, the world of grocery is no stranger to a strange lawsuit…
You Asda be kidding me?
Thumbs down from Asda delivery driver
Last year, Brian Thompson was waiting inside his home in Newcastle for his Asda delivery to arrive. It did. Two weeks later, so did a letter from a solicitor informing Mr Thompson he was being sued because the delivery driver was claiming he had injured himself on Mr Thompson's property - specifically a "possible scaphoid fracture" to his left thumb and wrist.

A baffled Mr Thompson called the Asda store in Benton and says they told him they would take care of it. But the legal letters continued to arrive, so he called back only to be told that the person he spoke to had since left the company.

"The store manager at Benton says there is nothing Asda can do because they have no control over what their staff do out of hours," he told Newcastle news website Chronicle Live. "I'm amazed and disappointed and would like to warn other consumers of the risk when a driver is delivering to their property."

It got stranger still when Asda released its official response. "Our home shopping drivers complete an extensive training programme that includes clear instructions on how to safely deliver our customers' shopping. Whilst we cannot comment on individual cases or ongoing legal matters we will always do our best to reach a resolution with all parties involved. However, if individuals take independent advice and choose to pursue a matter they are legally entitled to, we cannot influence their actions."

So what on earth is going on here? Can a delivery driver sue a customer? And seeing as he was at work at the time, wouldn't he sue his employer?

The lawyer says: "The Asda delivery driver will have issued a claim against Mr Thompson on the basis of 'occupier's liability'," says Sian Edmunds, head of the food & drink team at Burges Salmon. "A person who owns or occupies property has a duty to take reasonable steps to ensure anyone who is lawfully on the premises does not suffer physical harm. As Mr Thompson ordered groceries to be delivered to his house he was by implication giving consent for the driver to go on to his property. I assume the driver is alleging that Mr Thompson did not take sufficient care to ensure that he (the driver) was safe from harm when he did so. It is unclear how the driver suffered his injury, so difficult to judge whether there is any merit in the claim. Assuming there are good grounds for making such a claim, they will often be covered by a homeowner's building or contents insurance, so they won't necessarily be out of pocket themselves if they are found to be liable. Employers have a duty to take reasonable care of the health and safety of employees. An employer must also take reasonable steps to provide a safe workplace and a safe system of work. Ordinarily I would expect the driver to make a claim against his employer, but it might be the driver was advised that Asda had taken all reasonable steps to provide a suitable working environment and had provided suitable training and that he was therefore unlikely to succeed in such a claim, so he is falling back on a claim against the customer's obligations as an occupier."


---
Coupon calamity costs $8.9m
Jordan airs grievance
Last December, Forbes released its ranking of the highest paid athletes of all time. Basketball legend Michael Jordan topped the list with career earnings of $1.7bn. Even though he retired in 1999 he still pulls in $100m from Nike every year thanks to the Jordan brand (which raked in $2.8bn for Nike in 2016 alone). But despite this phenomenal wealth, when a Safeway-owned grocery store Dominick's Finer Foods used his name in 2009 to advertise its steak and give away a $2 discount coupon, Jordan sued and won $8.9m (which he gave to charity). The Chicago Tribune later revealed that only two people ever used a coupon. As a final slam dunk, Dominick's went bust in 2013. So what's Jordan's beef?

The lawyer says: "Promoting appetising produce using a celebrity connection may seem like a good idea, but it runs the risk of an own goal when the endorsement is not authorised," says Alasdair Poore, partner at Mills & Reeve. "US food store chain Dominick's found this out the hard way. Sports personalities don't just play sports; they usually earn most of their living from sponsorship. The legal opinion in the UK would be no different. Play the game; pay the fee."


---
When relations turn frosty…
Iceland vs Iceland
In 1970, Iceland Foods opened in the sleepy UK county of Shropshire. Today it operates more than 850 stores. It's also being sued by Iceland the country, which has had a population since 874 AD. The two clashed after Iceland claimed Iceland Foods had "aggressively pursued" Icelandic companies that used the word Iceland in their branding (Iceland Foods has registered the Iceland trademark across Europe). The nation believes this has resulted in Icelandic firms "unable to describe their products as Icelandic".
Iceland Foods founder and CEO Malcolm Walker says the retailer has "no desire whatsoever to stand in the way of Iceland (the country) making use of their name to promote their own products, so long as it does not conflict or cause confusion with our own business. I am sure there is ample scope for an agreement that will allow both parties to continue to live and work amicably alongside each other."

A "high-level delegation" from Iceland Foods even flew to Iceland in an attempt to reach a compromise but returned frustrated. "We very much regret the Icelandic government was not willing to hold any serious discussion with us on ways in which we might co-operate to our mutual benefit," said Walker.

"Claims we have sought to prevent Iceland using the name 'Iceland' to promote tourism to the country are simply nonsensical. All we have ever sought to do - and will continue to do - is to prevent other food and retail companies from representing themselves as 'Iceland' in ways that could cause confusion with our brand."

As of this week, Iceland Foods' position remains hopeful of a compromise, but there is no indication Iceland has any plans to relax its stance.

The lawyer says: "It's hard to believe there could genuinely be any confusion between the two 'brands' and you would think there should be room enough for both," says Lizzie Walters, solicitor at Roythornes. "Just because something states it is from Iceland doesn't necessarily mean people would automatically assume it's from the supermarket of the same name. It wouldn't seem right for the supermarket to try and stop the term Iceland being used as a geographic description so it's hard to believe there being a supermarket called Iceland should be a real problem for actual Icelandic producers. Cases like this come down to what trademark and intellectual property protection a business has. It needs to be careful to make sure its rights are as wide as necessary to genuinely protect its brand but not so wide they start getting in the way of others. This is likely to result in challenge, which, if nothing else, is a costly exercise to defend."
---
Hacked off hacker hacks his colleagues
Morrisons faces a claim from 5,000 staff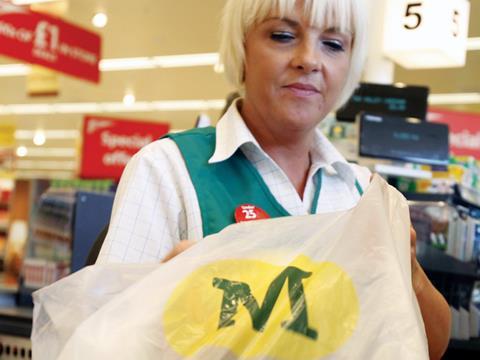 Disgruntled employees are nothing new, but it's rare for them to be quite so irked that they leak personal data relating to 99,998 colleagues. Andrew Skelton, employed by Morrisons as a senior internal auditor, did just that in 2015 after being ticked off for using the company postroom to send out eBay packages. He had also previously been suspected of dealing controlled drugs at work.
To get his own back, Skelton sent out employee information including salaries, National Insurance numbers, dates of birth and bank account details to the national press and uploaded it to data sharing websites. Morrisons estimated it cost £2m to fix the situation. Skelton, who tried to frame a colleague by setting up a fake email account, landed himself in court on trial for fraud, securing unauthorised access to computer material and disclosing personal data. He was found guilty following a four-day trial and sentenced to eight years in prison.

JMW Solicitors, which is acting on behalf of more than 5,000 Morrisons' employees, says it will "vigorously contest" Morrisons. Nick McAleenan, the data privacy lawyer representing the group, also says Morrisons has not accepted that staff have suffered any distress as a result of having their details leaked.

"We believe the retailer could and should have done more to prevent our clients' details being circulated in this way," says McAleenan.


What the lawyers say: "Morrisons, in its capacity as data controller and processor of all data provided by its employees, has obligations under the Data Protection Act to protect such data and ensure it is secure," says Julia Seary, partner at Roythornes. "Following an employee being found guilty of stealing and sharing employee data held by Morrisons, the infringed employees have brought a civil group action against the company, seeking damages for distress. It is unclear whether the Information Commissioner's Office was formally notified by Morrisons or took any formal action and it is interesting that in this case Morrisons may not be, in actual fact, in breach of the Data Protection Act, even though one of its employees has illegally shared employee data. Morrisons is obligated under the Data Protection Act to take all 'appropriate technical and organisational measures against unauthorised or unlawful processing of personal data and accidental loss or destruction of data'. So although there clearly has been a breach of data security, this does not necessarily mean Morrisons is in breach of the law. I would expect Morrisons' position to be that it is not accepting liability for the actions of a rogue individual and argue none of its employees has suffered financial loss from the breach. In this case, it might seem to create a legal paradox in terms of there being a clear breach of data security but, potentially, no technical breach of law by the data controller/processor under the DPA."
Apple takes a bite back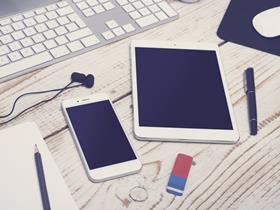 The smart electronics giant sued Polish online grocer A.pl as it said the name sounded too similar and it objected to a grocer's logo (which was a green apple).
The lawyer says: "Apple is alleging that the Polish store's name and logo is sufficiently similar to its well-known name and logo that consumers will be confused into thinking that the Polish business is connected to Apple's business," says Sian Edmunds from Burges Salmon. "It says A.pl's business is piggybacking on Apple's brand and that sales are therefore being made due to consumers being confused into thinking they are buying from a business connected to Apple. Although the two companies are on the face of it operating in different categories of business, it is arguable that the online, or 'tech', nature of the Polish business means that it is more likely that consumers will think there is a connection between them. It is likely that Apple would try to gather evidence to show that such confusion had arisen.
---
Grape causes chaos at Coles
Guru's grape grief
Grapes are slippery little things, as beautician Sangeeta Guru found out last December after treading on one in a Coles supermarket in Sydney, Australia. Guru went flying and landed with a bump. When she staggered to her feet she found a squashed grape on her backside. A member of staff apologised for not having had time to clean up.

Guru sued as a result of her entanglement with the grape, which had left her with emotional difficulties, unhappiness and impaired sleep. Also neck, back, wrist and shoulder pain and stiffness, swelling and numbness in three fingers, ankle pain with occasional swelling and a burning sensation. And constant pain in her right knee. The judge sympathised, saying Guru had been "impaired in her ability to participate in her pre-injury leisure pursuits, which included gymnasium exercise, hiking, kayaking, swimming, bushwalking, archery and dancing. Her ability to carry out housework has also been impaired. She uses painkilling medication to cope."

Coles insisted Guru should have been looking where she was going and claimed "contributory negligence" but the judge disagreed and found Coles negligent, ruling "momentary inattention whilst looking at the goods on display" is perfectly normal behaviour for a supermarket shopper, rather than wandering around with eyes fixed firmly on the floor. He awarded Guru £55,000.

The lawyer says: "The Occupiers' Liability Act also applies to supermarkets as occupiers have a responsibility to customers who are deemed 'lawful visitors'," says Robert Dempsey, associate at Roythornes. "The 1976 case of Tesco v Ward still provides useful guidance as to how the 1957 Act applies in the retail sector. Once a "hazard" on the floor is identified, the onus is on the shop owner to show they have reasonably effective cleaning systems in place to guard against the threat. In past cases, hazards have included grapes, spilt yoghurt, and even flower petals. The shop owner would be expected to provide evidence that a system of checks was applied and that, in the specific circumstances, that system was reasonable. The shop is unlikely to be found at fault if it's accepted the hazard was only present for a short space of time."
Trans man forced to wear female uniform
Sam Melrath, a 22-year-old transgender man from Philadelphia, was employed by the Giant Food Store in Huntingdon Valley as a bagger. But he sued the supermarket after it insisted he dress and act like a woman. Melrath claimed he was warned "there would be consequences" if he cut his hair shorter, and that after the store introduced new uniforms, he would be expected to wear a female uniform that included a low-cut t-shirt. "It was terrible," he later told Phillymag.com. "I would go home every single day torn up about it."
The lawyer says: "In the UK the law protects employees going through gender reassignment from discrimination, victimisation and harassment," says Burges Salmon's Edmunds. "This would certainly include the actions mentioned here. It is apparent that the US has similar laws to protect transgender employees."
---
Slimming world hits out
Diet dramas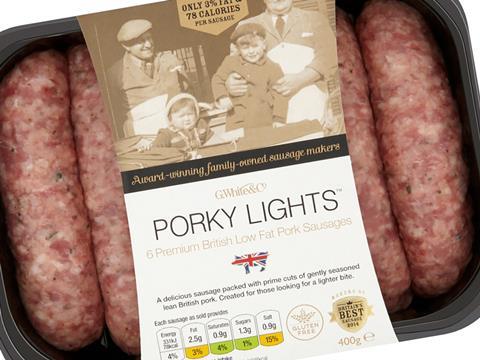 It's been a busy couple of months for Slimming World, which found itself embroiled in two high-profile spats. First it tangled with Asda after the supermarket launched a rival 'Slimzone' range of diet ready meals that used the Slimming World logo. It said: "We believe Asda are unlawfully using our much loved and much respected name and trademarks on their meals and are trading on the back of our brand's reputation, built and nurtured over 47 years."
In addition, Slimming World was concerned Asda was not correctly totting up the nutritional ­content that would allow them to be designated as free under the Slimming World diet plan.

In March, Asda pulled its 12-strong range from shelves saying "recent information has come to light indicating the method used by Slimming World to assess whether a ready meal is free or not, surprisingly, is partly subjective and involves more than simply making food with free ingredients."

Slimming World replied by saying it had been "open with Asda and our members about the fact we were unable to give an accurate value for the Slimzone meals, and that our evaluation process for ready meals is complex, and has subjective as well as objective aspects".

Slimming World also tangled with sausage supplier Porky Whites in March, when doubts were raised over just how 'light' a single 'Porky Light' sausage actually was. The sausages proved a hit with Slimming World followers for having just 3% fat compared with a regular banger, which has about 10%. But Slimming World later warned they weren't quite as healthy as first thought. Later tests showed the sausages could have a fat content as high as 9.1%. Porky Whites has since backed its product but Slimming World has publicly refused to do so.

The lawyer says: "According to the article, Slimming World is claiming Asda is using its trademarks 'Slimming World' and 'Extra Easy & Free'," says Lizzie Walters, solicitor at Roythornes. "They do have various trademarks over 'Extra Easy' and 'Free Food' and Asda has referred to its Extra Easy plan. There is a possible claim for infringement of the trademark if it was used without consent or for 'infringement that is likely to cause confusion'. However, there's an argument they're not actually using the trademark in that way as they aren't trying to sell the goods under the Slimming World name. But they are doing something that tries to link the two and could cause confusion so it'll be interesting to see what happens. If nothing else it's potentially misleading advertising."

Meanwhile, Roythornes trainee solicitor Victoria Walley says the sausage row is a "cautionary tale for businesses hoping to market themselves as a healthy or weight loss option in the midst of the current nutrition debate. NGOs and (as in this case) competitors are keen to crack down on fraudulent or exaggerated health claims, not to mention the media's willingness to report damning food stories. There isn't a definitive ruling yet as to whether Porky Lights aren't low fat, but this case illustrates that there are groups ready, willing and able to keep businesses honest about their health and nutrition claims."
---
Walmart in carrier bag calamity
Your carrier bag killed my wife!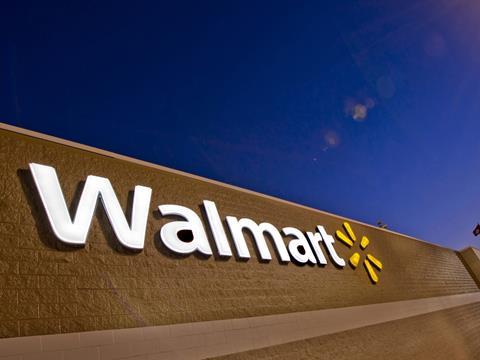 Walmart was sued by William Freis from Nebraska in 2013 after he blamed the supermarket for his wife's untimely death. Freis and his wife had gone shopping for two 42oz cans of Chinese food and a 2kg bag of rice. After they left the store the plastic Walmart carrier bag packed by the cashier split and one of the cans fell on his wife's toe. The cut became infected. Antibiotics, hospitalisations and surgery followed before Mrs Freis sadly passed away.
The lawsuit claimed the first cut "ultimately resulted in her death". Lawyers for Mr Freis claimed $657,000 for medical and funeral expenses and an unspecified amount for her pain and suffering. Walmart said "customer safety is a top priority, and we take it seriously any time an injury is reported in one of our stores."

No judgement has been recorded.

The lawyer says: "Depending upon the facts, a claimant may struggle to successfully pursue a claim in this country," says Robert Dempsey, a personal injury associate at Roythornes. "If the type of injury is foreseeable (eg, a head injury arising as a consequence of slipping over) the supermarket would be responsible for the full extent of that head injury whether the full consequences were foreseeable or not.

"However, it's not foreseeable that the customer might have a thin skull which could add to the injury. This condition could result in their death or serious brain injury. As long as the medical evidence supports a connection between the incident and the injury, the supermarket would be fully responsible. In this particular case, if blame was apportioned to the supermarket or bag manufacturer, the onus would still be on the claimant to provide medical evidence in support of a direct causal link between the incident and the subsequent death."
---
It's not your lucky day
Finders keepers? You're nicked!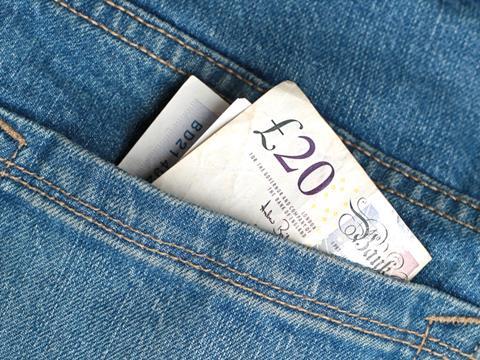 In February it emerged the police have no time for the law of the playground. Nicole Bailey, a 23-year-old from Staffordshire, found out the hard way that saying 'finders keepers, losers weepers' is no defence in court after she found a £20 note in a One Stop c-store freezer, thought it was her lucky day, pocketed the cash, and went on her way.
Unfortunately for her, the wheelchair-bound man who lost the £20 was determined to track it down. He believed he may have dropped it in the store, staff checked the CCTV, and Bailey, a regular shopper at the store, was seen picking it up.

Police were called and three months later, Bailey, who had never been in trouble with the police before, was invited in for questioning. She initially denied having found the cash, but when shown the CCTV admitted finding it and was charged with theft. She was subsequently handed a six-month conditional discharge (meaning so long as she stays out of trouble for six months no further action will be taken) and ordered to pay £175 to cover court costs and charges.

Following the case, Staffordshire Police chief inspector Karen Stevenson said theft was "the dishonest appropriation of property belonging to another with the intention of permanently depriving the other of it. We would actively encourage any member of the public who picks up money that has been dropped to be honest and do the right thing by taking all reasonable steps to try and find the owner." As for Bailey, she said she wished "she could turn back time".

The lawyer says: "This case highlights the fact that simply finding money and keeping it when you know it has been lost by another individual does technically satisfy the legal definition of theft," says Hugh Hitchcock, partner at Acuity Legal and a dispute resolution specialist.

"While it is right to encourage honesty, the prosecution seems like overkill, and it is not clear what advice the defendant had received in this particular case."grocery's strangest lawsuits