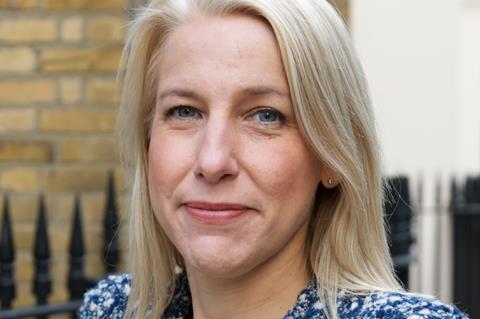 Retail leaders have welcomed "bold moves" by Chancellor Rishi Sunak that could lead to a £3bn rates rescue package for supermarkets facing the disastrous impact of the coronavirus outbreak.

The Chancellor yesterday said the government would grant a 12-month business rates reprieve to all businesses, on top of help for smaller companies announced in last week's Budget.

Today retail bosses were seeking urgent clarification that the move would apply to all supermarkets.

Previously rules on state aid have prevented bailouts for bigger companies, limiting help to a maximum of £200,000 per year.

However, it is believed the government has the power to get around the legislation under special rules applying to "disasters".

It looks highly likely the aid will apply to 3,400 superstores and hypermarkets, paying a £2.68bn a year in rates, plus 3,139 smaller supermarkets, shouldering a further £352.7m.

However, rates are a devolved issue and there have also been calls to ensure the move applies across Scotland as well as England and Wales.

"The Chancellor has acted swiftly to back retail businesses dealing with the unprecedented challenges created by coronavirus," said BRC CEO Helen Dickinson.

"He is to be congratulated for listening carefully to the concerns of retailers and has delivered a big, bold package of measures that will be a huge cashflow boost and will improve confidence for those affected.

"Business rates are a huge burden for retailers at the best of times. The business rates holiday, together with the announcement of a loan package, represents a vital shot in the arm for a sector facing enormous uncertainty."

She added: "We still need to see the details and make sure that retailers can access cash with the minimum of delay, but it is a welcome and necessary first step to protect jobs."

Sainsbury's said it alone paid business rates of £567m in the financial year to 9 March 2019, of which around £500m related to stores.

"We welcome the support for these businesses, and we are awaiting further clarification on the details of this change," a Sainsbury's spokesman said.

A spokeswoman for Tesco, which paid £725m last year, said: "We are currently awaiting further details regarding the implementation of this policy and its impact on Tesco."

Morrisons said it paid £308m in rates across 2019/20.

"We are currently awaiting further details regarding the implementation of this policy and are assessing its potential impact," a Morrisons spokesman said.

The Chancellor's moves yesterday follow last week's announcement of a year's business rates holiday for all retailers with a rateable value of less than £51k, as well as potential cash grants of £3k per business.

Sunak said the government would provide a massive £330bn of government-backed loans and guarantees for UK businesses, as it seeks to shield companies from the disastrous impact of the crisis.

"This business rate holiday will provide a major boost to food retail profits this year, in addition to the boost to sales," said Bernstein senior analyst Bruno Monteyne.

"Whilst there may be costs from disruption in [the next phase] of the pandemic, this business rate cut should offset it."

Shore Capital analyst Clive Black added: "We await clarification as to whether business rate relief announced last evening by the Chancellor of the Exchequer will apply to UK supermarkets.

"Should such rate relief apply to UK supermarkets, then they will all gain a notable cashflow benefit, in Sainsbury's case effectively bringing forward de-leveraging plans by two years.

John Webber, head of business rates at Colliers International, said the move was "at last some news we have been waiting for".