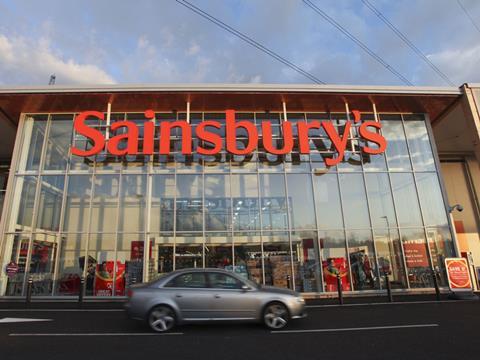 The market looked kindly on the like-for-like sales decline at Sainsbury's this week, with shares rising 1.6% to 250.6p on Wednesday as the supermarket unveiled its Q1 trading update.

Like-for-like sales came in at -0.8% in the 12 weeks to 4 June - a return to negative territory after a positive Q4 - but it was not as bad as the -1.4% the City feared. Not even CEO Mike Coupe's warning the market would remain challenging for "the foreseeable future" dampened investor enthusiasm. However, the stock had already taken a battering in May, falling 15%.

John Ibbotson, director of retail consultancy Retail Vision, said: "Despite the upbeat tone of this trading statement, Sainsbury's, make no mistake, is in a fight." Analysts at Jefferies noted food sales were a worry for the supermarket in the period, given the figures included a 5% rise for the non-food business and were up against a soft quarter a year ago. "Sainsbury appears to be paying the heavier price of Tesco taking back customers from its biggest competitor," Jefferies said.

The other big question mark hanging over Sainsbury's is just what Asda has planned after Walmart's international boss David Cheesewright signalled the upcoming shift from protecting profits to recapturing sales and market share.

Dave McCarthy at HSBC said Asda had to undertake a major price re-positioning to stop its sales decline. "Sainsbury's says it will match Asda 'toe to toe' but does not expect Asda to act irrationally. But what appears irrational to Sainsbury's can appear very rational to Asda."

Home Retail Group provided some good news on Thursday as it reported the strongest sales growth performance in eight quarters at Argos with revenues up 2.6% to £868m in Q1 - a 0.1% like-for-like rise. Bernstein analyst Bruno Monteyne called the update "an encouraging sign" ahead of the merger with Sainsbury's.

"Following Sainsbury's consensus-beating results, this is another positive piece of news showing the potential diverse growth profile for the combined entity," Monteyne added.