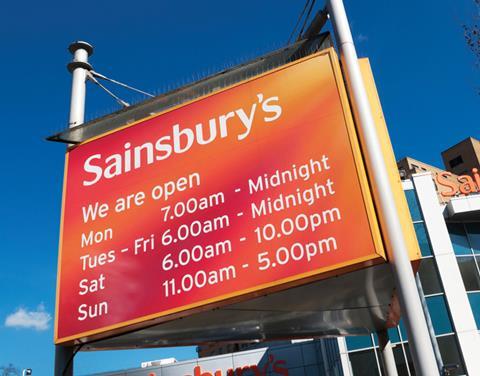 Sainsbury's is scrapping the role of price controller and cutting night shifts in a move that could affect nearly 4,500 jobs.

The supermarket will axe 400 'band three' price controller roles, which involve checking price labels for accuracy, following a "recent review" of the business.

It is also due to cut night shifts in 140 supermarkets, which could see 4,000 workers move to early morning or evening shifts and lose their night shift premium pay.

The changes will be subject to a 45-day consultation period, during which Sainsbury's will enter discussions with unions including Unite and Usdaw.

Unite pledged to seek a guarantee of no compulsory redundancies. "This is very bad news for those dedicated workers affected by the planned job losses and Unite will be giving our members maximum support at this difficult time," said Unite national officer for food and drink Julia Long.

"We appreciate that Sainsbury's has a good record of redeployment of staff in these situations and we will be exploring every avenue to ensure continuing employment for our members."

Usdaw said it would consider the business case for making the changes. "Our priorities are to protect jobs, keep staff in employment and get the best deal for our members," said Usdaw national officer Joanne McGuinness.

Sainsbury's acknowledged it was a "difficult time" for affected colleagues and vowed to "support them in any way we can".

The supermarket has achieved slow but steady growth over the past few quarters, with like-for-like sales up by 0.1% over the Christmas period. But this figure masked a slight decline in food sales, and the business has come under pressure from analysts for failing to achieve the growth of some of its formerly underperforming rivals such as Tesco.

The shake-up of jobs comes shortly after Waitrose announced it would phase out the role of department manager last month and Tesco moved to remove 1,700 deputy manager positions on its convenience store estate last week.