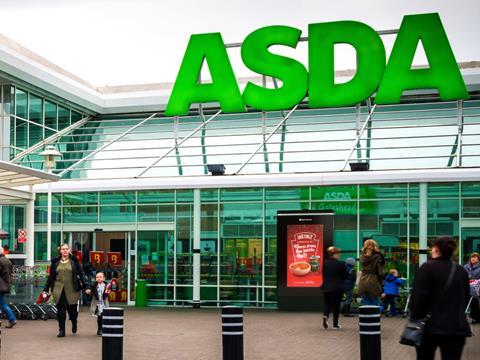 Growing rumblings of a new front in the already brutal supermarket price war, led by a bruised Asda, sent investors running from the three listed supermarkets this week. An ominous note from HSBC analyst Dave McCarthy entitled "DEFCON 1: Be prepared, a price war may be coming" worried that profits in the sector would take a hit if Asda and incoming CEO Sean Clarke turned their focus to winning back sales rather than protecting the bottom line.
More than £1.7bn was wiped off the collective values of Tesco (TSCO), Sainsbury's (SBRY) and Morrisons(MRW) on Wednesday as a result.


McCarthy downgraded Tesco from 'buy' to 'hold' and cut the price target on all three listed grocers, leading to shares in Tesco falling 8.1% to 161.6p, Morrisons by 7.2% to 172.4p and Sainsbury's by 3.7% to 214.6p.

HSBC based its pessimistic note on comments made by Walmart's international boss David Cheesewright at the US retail giant's June AGM that the balance at Asda would shift from protecting profit to protecting share. "If Asda decided to invest half its margin into price, a competitor reaction could wipe out almost all industry profitability and would force an industry restructure," McCarthy warned. "A summer move is the most likely timescale and if Asda has not price repositioned by then, the immediate risk would recede."

Marks & Spencer (MKS) was down a further 1.2% to 290.7p at the time of writing, following a disappointing first quarter update. Like-for-like sales in the beleaguered clothing division fell 8.9% and -0.9% in food, both worse than the City feared. M&S shares are down more than 9% this week and 36% in the year to date. Liberum called the results "very poor".
New CEO Steve Rowe said the food business continued to "strongly outperform" a deflationary market. He added it was too early to quantify the implications of Brexit, but was confident the strategy in place would deliver results. Analysts at Jefferies issued a starker outlook: "We take a more cautious view on the impacts of Brexit and believe pre-tax profits could fall significantly over the next three years."
Elsewhere, Primark and AB Sugar owner Associated British Foods (ABF) leapt close to 9% to 2,778p after it said in a trading update that the Brexit-inspired fall in sterling meant it no longer expected a full-year decline in earnings.