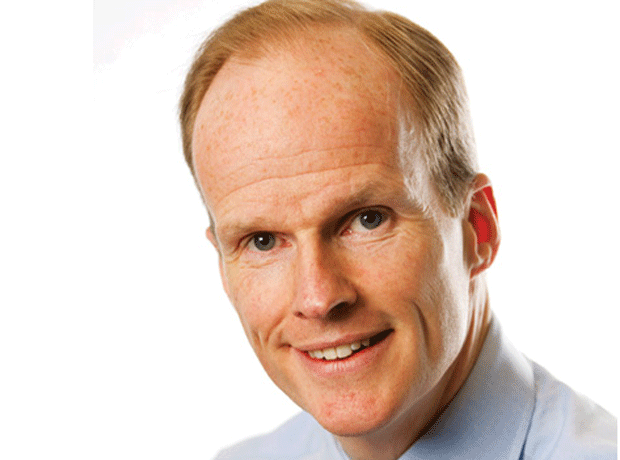 Charles Wilson, CEO of Booker Group, has urged grocery suppliers to focus their efforts outside of the supermarkets as the retail giants move from being the "hare" in the race for grocery sales to the "tortoise".
Wilson made his comments in a speech entitled 'Growth outside the Supermarkets' at The City Food Lecture at London's Guildhall last night (17 February). The event was chaired by The Grocer's editor Adam Leyland.
By 2012/2013 supermarkets and hypermarkets had a combined annual turnover of £107bn, but the marketplace was evolving and the supermarket sector in the UK was slowing down, Wilson said.
Combined, Tesco , Sainsbury 's, Morrisons and Asda spent approximately £12bn over the past three years but, despite that, their combined market share had fallen by 1%.
"You've got to avoid being ground down by supermarkets for no growth"

Charles Wilson
"In the UK, things are also changing. After 60 years of strong supermarket growth, we have seen the sector slow down, we have seen the hare – the supermarkets – have become the tortoise," Wilson said.
Growth of foodservice operators, convenience stores, discounters , new formats and online retailers were all putting huge pressure on supermarkets, he said. "The supermarket is an increasingly challenged economic model as the growth shifts elsewhere. Quite simply, suppliers need to go where the growth is."
Wilson told the audience that if he was a branded supplier , he would rather put his money into the "plethora of new formats" than "no-growth supermarkets".
"To date the supermarkets have been able to offer suppliers scale and market-beating growth. However, as the growth shifts elsewhere, those overexposed to this sector will see profit deterioration.
"You've got to avoid being ground down by supermarkets for no growth," he warned.
Wilson suggested that suppliers should reconsider where they invest their money, holding out Nestlé's Nespresso as "a fantastic product and brand" that had "totally sidestepped the conventional supermarket system".
He also pointed to QR codes as a method by which suppliers could engage directly with consumers. "Investing money in the consumer pays a much better return than investing it on the supermarket shelf."
Suppliers needed to become smarter at identifying the right pack and the right product for the right channel, whether that was catering, convenience or discount, if they were to "win in this new world", Wilson said.
Booker is the UK's biggest cash & carry wholesaler by turnover.