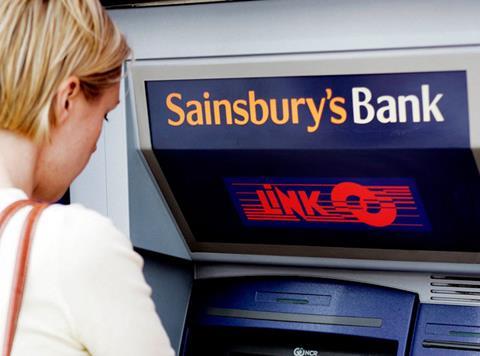 The Supreme Court has ruled in favour of supermarkets in a legal battle that could have threatened access to cash machines.

The ruling means ATMs both inside and outside stores should not be assessed for additional business rates on top of normal store rates.

It represents a victory for Sainsbury's, Sainsbury's Bank, Tesco and the Co-op in a long-running dispute with the government's Valuation Office Agency.

An estimated £500m in business rates refunds to the supermarkets was at stake. It's claimed a ruling against them could have seen cashpoints removed to save on business rates bills and threatened community access to cash.

"This is a victory for people who rely on ATM machines," said a Co-op spokesman. "The case had threatened the viability of the ATM network and essential banking services across rural communities at a time when they are needed most, as people heed the advice to limit travel and maintain social distancing to help tackle coronavirus.

"The decision also eases the pressure on supermarkets and convenience stores who are facing significant unplanned costs as they do the right thing to protect colleagues and customers."

John Webber, head of business rates at agents Colliers, said: "This is a massive relief, not only for the supermarkets involved, but also for the consumers who need access to these machines.

"Many would have suffered if the judgment went the other way and retailers ripped the ATMs out of their stores, to save extra rates bills."

The ruling upheld a 2018 Court of Appeal judgment. The Court of Appeal refused the VOA permission to appeal against that decision, but in May last year the Supreme Court overruled and allowed the VOA this right of appeal.

Bryan Johnston, UK head of real estate litigation at Dentons, which acted for Sainsbury's, Sainsbury's Bank and the Co-op, said: "The court unanimously held in favour of the respondents by concluding that the Court of Appeal was right to find that ATMs do not amount to separate rateable units, regardless of whether those ATMs are located inside or outside of the host store.

"Therefore, ATM machines are not property units liable to be separately rateably valued from the host store they are situated in."

Business rates appeals have been on hold during the case but must now be allowed to proceed by the VOA. The refunds owed to the supermarkets would be in the region of £496m, according to Colliers.

Across England and Wales, "there around 34,000 appeals, many of which have been in a state of paralysis for years, which are likely to be determined by this decision", said Johnston.