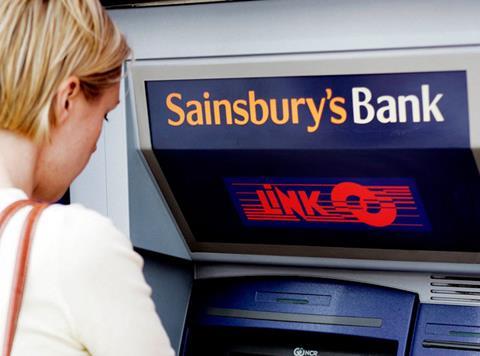 A group of Britain's biggest supermarkets have won a long-running legal battle over millions in business rates paid on cash machines.

The Court of Appeal today ruled in favour of a group of retailers including Tesco, Sainsbury's and the Co-op, supported by independent cash machine operator Cardtronics Europe.

The supermarkets had appealed against a ruling last year that upheld a decision in 2013 that cash machines built into the front of a shop or petrol station should be treated as separate entities for business rates.

Today the appeal court ruled that the approximately £300m the retailers have already been charged will have to be refunded, partly from the government, and partly from local authorities.

The initial 2013 ruling led to extra bills being sent to thousands of retailers in 2014, backdated to April 2010.

Previously 'holes in the wall' had been classed as 'non-rateable machinery'.

Real estate advisor Altus Group recorded the number of cash machines being liable for business rates tax in England and Wales had surged from 3,140 in 2010 to 15,422 this year

Altus put the average business rates bill for an ATM at £2,888 this year, but said it would be as much as £21,600 for a typical set of cash machines outside a city centre store.

Critics had argued the controversial changes had been driven by increasing reliance on property taxes by cash-strapped councils looking to identify additional rateable properties, in a damaging twist to the localism agenda.
Lawyers in the case said today's decision would make the ATM network more viable and was a much-needed fillip for the high street.

"The Court of Appeal has delivered a decisive and pragmatic judgment in favour of the retailers seeking to avoid ATM sites being treated as separate property units for business rates purposes," said Bryan Johnston, real estate litigation partner at Dentons, the law firm that acted for Sainsbury's and Co-op.

"The decision is fundamentally good news for retailers, operators and more importantly users of ATM machines," he added.

"Business rates are under intense scrutiny and the property occupation-based system is putting ratepayers under intense pressure as retail habits change and ratepayers feel the financial pinch. This decision is at least some resistance against the wave of rating pressure.

"The decision should also make the provision of an ATM network more viable, something of importance in areas where banking services are limited."

A Tesco spokeswoman said: "We recognise the vital role that ATMs play in the daily lives of our customers and remain committed to providing this service to them. We welcome today's result and the confirmation of our belief that ATMs should not be separately rateable."

Jerry Schurder, the head of business rates at Gerald Eve, which represented Cardtronics in the case, added: "Retailers with ATMs within their properties will be extremely pleased at a decision that will lead to both refunds for previous payments backdated as far as April 2010 and reductions to future bills.

"The UK's high street is under enormous pressure from all directions, and a big part of this has been the unfair nature of the business rates system."