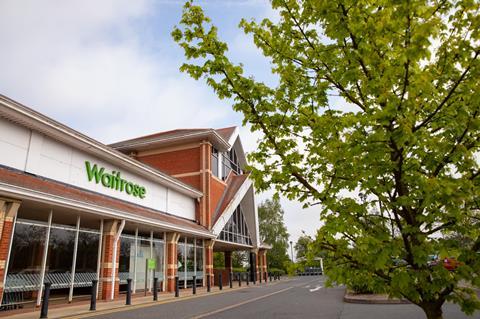 Waitrose and Ocado are the latest retailers to limit their use of forensic audits, potentially saving suppliers millions in disputed accounting issues.
The two retailers have joined eight other supermarkets in agreeing to ban a practice that in the past has seen retailers trawl through up to six years of supplier accounts, with companies forced to pay up over alleged discrepancies, even in many cases when they have been disputed.
The agreement, which Groceries Code Adjudicator Christine Tacon is set to announce next week, means the retailers will limit their search for missed claims in suppliers' trading accounts to the current, and no more than two previous, financial years.
Of the original list of retailers overseen by GSCOP, only Sainsbury's has yet to sign up to the agreement. B&M Stores, which like Ocado was only added to the list of retailers policed by Tacon last year, is the only other retailer not to have backed the move.
Forensic auditing was said by Tacon to be the biggest issue for suppliers in her first year as Adjudicator in 2014, with 45% reporting a concern with the issue. This has now fallen to just 7% in the latest Adjudicator survey, due to be published next week.
Tacon claimed the agreement with retailers had "considerably reduced the burden on suppliers in responding to claims from retailers".
The agreement by Waitrose and Ocado emerged ahead of the Adjudicator's annual conference in London on Monday, which will unveil the latest league table of retailer behaviour based on a major survey of suppliers.
It also comes at a pivotal time for the GCA, with the government this week launching a statutory review of the role.
In July 2017, Tacon was reappointed until 2020, after a much-delayed government review found there had been a widespread improvement in the behaviour of supermarkets since she came into post.
But despite praising Tacon's flexible approach, describing her as "an exemplary modern regulator", the government is understood to be planning tougher measures in its new review to try to tackle the "climate of fear" facing suppliers, including a desire to tackle pricing.
Also, with the CMA ruling out extending her role to tackle primary producers, Tacon has faced repeated criticism from MPs for allegedly failing to protect smaller suppliers and for being unable to tackle areas such as late payments.