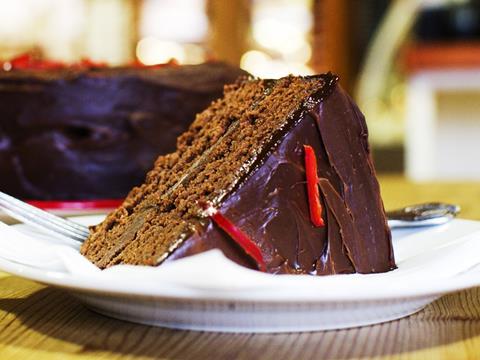 Macknade has built its business on championing local producers. However, quality is the USP that keeps customers coming back, sometimes by the coachload. Such is the store's appeal it's on the Kent Tourist Board's list of top visitor attractions.

"We don't stock local for local's sake. If someone comes to us with strawberries from down the road that don't eat well, we're not going to take them," says managing director Stefano Cuomo.
The 8,000 sq ft foodhall is gourmet heaven, with a butchery, deli, bakery and café all under one roof. It started out in 1979 as a route to selling produce grown on the site, part of a wider family farming business that has operated since 1847. Cuomo's mother Patricia and father Renato, both from the Bay of Naples, diversified the family's farming offer with 20 acres of pick your own produce, operating out of a tent.

Since then, the Macknade business has grown organically over the years, with the store fashioned out of former agriculture buildings, which lends it a shabby chic.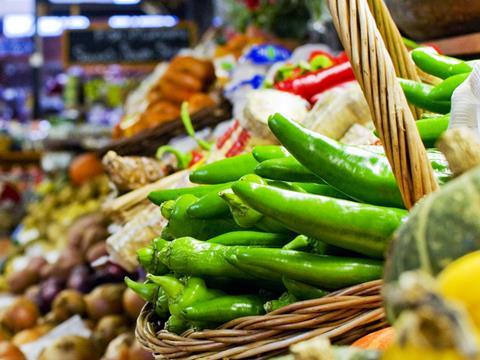 Macknade stocks around 3,000 tempting SKUs, yet the average customer spend is only £15.50. However, this could change with Cuomo's plans to expand the existing store with a new 16,000 sq ft purpose-built foodhall. They are ploughing £2m into the project, which will widen its offer with non-food, a larger butchery and bakery, and an on-site cooking school.

It will also extend the number of local lines it can stock. And Cuomo admits its location in the garden of England is a definite advantage.

"We're very fortunate we can take on a small producer and support a product that's made 10 miles from here," he says. At the time of my visit one of the team from Ellie's Dairy, based in nearby Wychling, is offering samples of goats cheese.
Future plans
Cuomo is also looking into own label, and into launching a delivery hamper service, although he acknowledges their attraction lies in the actual shopping experience. "The average age of our shopper is over 55, and we also attract a lot of families too," he adds. "They like shopping here because they can take their time, the aisles are wide, and there's a feeling of space. The café is a draw too."

It's not just the proposition that gives them confidence. There's a new garden city planned for Ebbsfleet, and Faversham is increasing in popularity as a London commuter town. Customers drive in from surrounding areas such as Herne Bay, Whitstable and Margate.

This potential for new customers will hopefully assuage any hard feelings in the community that Macknade was granted planning permission for its expansion despite concerns from some locals that it would negatively impact on other independent retailers. Cuomo says when they first presented the plans to the council, the reaction was the proposed size fell into the supermarket category, which could have meant immediate rejection.

"When we talked through the concept with the planners, they realised we were doing something that would benefit Faversham, not detract from it," he explains. "Our offer is very different from Sainsbury's or Morrisons: you're not going to get a Basics jar of jam."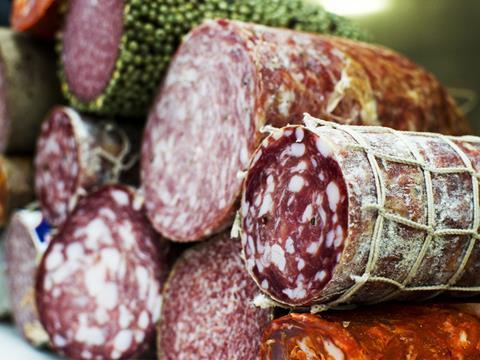 Yet while the store is not cheap it is not wildly expensive either. Fresh produce is competitively priced: Kentish potatoes cost 64p per kg, for example, and the majority is sold loose so customers can buy only what they require. Likewise, you won't find bogofs but there are deals to be had, such as free lemonade and strawberries when buying a bottle of Chase's Fruit Cup, Kent's version of Pimm's. And customers can sign up to a Macknade loyalty card, although Cuomo says they get repeat custom anyway because there is a lot of trust in the business.

This reputation brought them to the attention of Bluewater, which asked them to run a pop-up shop for six weeks in April. It was successful and more pop-ups are in the pipeline. "For us the excitement is the interaction with the customer," says Cuomo. "Having them taste the products, the feedback we get, and the satisfaction that we're giving them the best retail experience we can."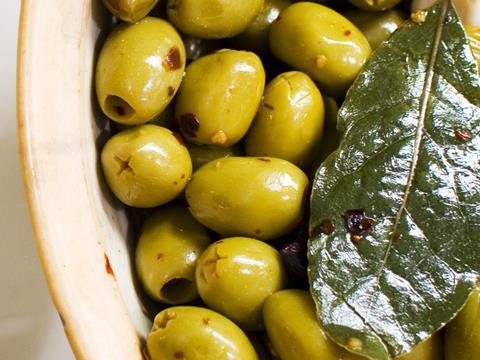 Samantha Lyster