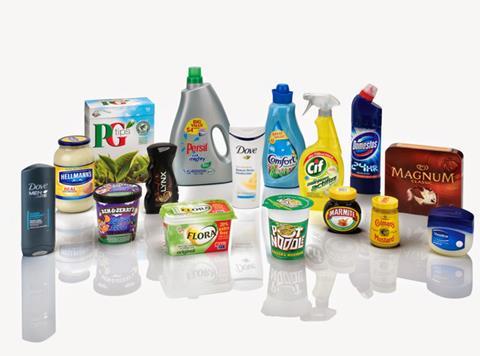 Unilever chief executive Paul Polman will step down in January, bringing an end to a decade at the helm of the consumer products giant months after he lost a bruising fight with shareholders over moving its headquarters out of London (Financial Times). Polman will be succeeded by Alan Jope, the Scottish executive who has been running Unilever's beauty and personal care business, its biggest division. The appointment of the Scottish-born director has been seen as a move to reassure the City following its headquarters debacle, during which it was argued the UK's interests had been marginalised by Unilever's Dutch-leaning international board (Telegraph, Daily Mail). The departure of the Dutch-born Mr Polman marks the end of an era. Mr Polman has presided over more than 50 acquisitions and delivered a 290 per cent return to shareholders (The Times £).
"Change in CEO should come as no surprise, despite fuss over aborted Rotterdam plan," writes the Financial Times' Lex columnist. "Jope, a Scot, arrives from Unilever's most profitable division, beauty. He will need to put his best face on for a while. Then he must deliver results. Recent CEO changes at Nestlé and Henkel have yet to do so as yet."
"The one thing everyone can agree on about Paul Polman, the outgoing chief executive of Unilever, is that he divides opinion," writes Leila Abboud for the Financial Times. "One person close to the company says Mr Jope is likely to stick to the three-year plan laid out by Mr Polman in 2017, after the aborted hostile takeover attempt by US rival Kraft Heinz," the FT said in another article. "It is an entry that has probably been buried or even omitted from Alan Jope's CV but the new boss of Unilever once cosied up with Donald Trump as a judge on the US version of The Apprentice," wrote Zoe Wood for The Guardian on the new Unilever boss.
"Paul Polman's legacy is better than the Rotterdam shambles would suggest," comments Nils Pratley in The Guardian. "He oversaw excellent returns for shareholders, running at twice the pace of the FTSE 100 index. He defeated Kraft Heinz's takeover attempt by launching a brilliant counterattack against a previously feared corporate raider. And yet, at the moment of his retirement, Unilever's dreadful plan to move to the Netherlands, abandoned eight weeks ago in humiliating fashion, remains fresh in the memory."
Alistair Osborne of The Times (£) wrote: "Apparently, Polman helped 'define a new era of responsible capitalism'. Well, that's one way of summing up a Swiss tax resident who liked to go around saying he'd happily work "for free" — but still somehow amassed €72 million (and counting) over his decade in charge. As he once lamented, without irony, "wealth isn't spread equally any more". Funny that. And, amid all the Polman eulogising, Unilever clean forgot to mention his swansong achievement: his go-Dutch fiasco, which ended in a humiliating climbdown."
Britvic has churned out a 5% rise in annual sales after a long hot summer helped to offset the disruption to its fizzy drinks from a carbon dioxide shortage and the sugar levy. Shares in the maker of Robinsons fruit squash, Tango and J20, rose by 35.5p, or 4.5%, to 818p as boss Simon Litherland hailed the company's "strong performance in a challenging market" (Telegraph). He said the benefits of the summer heatwave on demand for its soft drinks had been "pretty much equalled out" by the shortage of CO2 needed to make fizzy drinks, which particularly hit the brands it makes under licence from Pepsico (The Times £).
Britain will lead an agricultural revolution with the use of gene editing despite concerns about genetically modified food, the environment secretary said (The Times £). Michael Gove pledged that scientists and farmers would be freed from a European court ruling that had the effect of halting the use of food produced using the technology. Scientists believe the technique will lead to crops and animals with higher yields, resistance to disease and the ability to cope with the effects of climate change.
Britain's biggest drugs company is considering a potential merger of its consumer nutrition business, including Horlicks (The Times £). Glaxosmithkline said yesterday it was weighing up a potential tie-up for its Indian-listed subsidiary but did not clarify who else might be involved. The statement to the London stock market came after reports Unilever was in talks to acquire the Australian-based business.
"Altria is looking to buy a big chunk of Juul to stay ahead of changing consumer tastes," the Financial Times Lex columnist writes. "For a company whose financial success has been built on discipline amid persistent regulatory pressure, investing in a both pricey and risky start-up is a radical departure."
Seemingly innocuous fried-dough snacks churros are at the centre of a dispute that has prompted some on the Iberian peninsula to accuse the British of gastronomic terrorism (The Times £). At the heart of it are plans by Morrisons, the supermarket chain, to introduce an unusual version of the snack; it will start selling a savoury version, filled with cheese and accompanied by red pepper, a tomato dip and grated cheese sprinkle.
Coca-cola has won regulatory approval in China for its £3.9billion purchase of Costa coffee from Whitbread (Daily Mail). It is a major boon for the American fizzy drinks giant amid a trade spat between the US and China.
Kraft Heinz has agreed to buy Primal Kitchen brands, which makes health conscious dressings and condiments, as the large US packaged foods maker seeks to diversify its portfolio of products to better compete with rivals (Financial Times). The company controlled by 3G Capital and Warren Buffett, who are better known for executing mega deals, will buy Primal Kitchen for about $200m, Kraft Heinz said on Thursday.
Consumer borrowing slowed in October while measures of consumer confidence dropped in November, according to new data that suggested the UK's consumption-driven economy may be losing momentum ahead of the Christmas shopping season (Financial Times). The annual rate of growth in UK consumer borrowing fell to its lowest level for three years during October, Bank of England statistics published on Thursday showed.
Tesco and Volkswagen have teamed up to launch the UK's largest retail electric vehicle charging network (Mirror). The world's biggest vehicle manufacturer and the nation's largest fuel retailer are today committing to installing almost 2,500 charging bays across up to 600 Tesco stores over the next three years.
The German antitrust watchdog has launched a probe into Amazon's "double role" as a retailer and marketplace for sellers, investigating whether the company abused its market power to set illegal contract terms (Financial Times).
Rooney Anand's last set of results as chief executive of Greene King suggest he is going out on a high (The Times £). Shares of the brewer and pub operator, which have had a sticky three years, rose by 28p to 535½p yesterday after it reported strong like-for-like sales in its core managed pub business and revenues up 7.5% in its brewing arm.