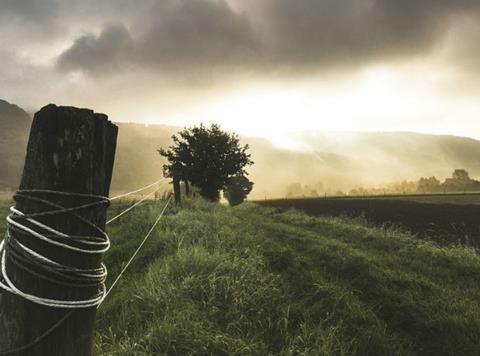 New reporting protocols for food supply-chain emissions have been announced today, in a move which experts claimed was a "game changer" in the battle to hit the UK's greenhouse gas (GHG) reduction targets.
Wrap revealed the new protocols after months of consultation following last year's COP26 summit in Glasgow.
It said they would establish a "common set of rules" by which businesses can measure and report their supply chain emissions and compared the launch to the landmark 2018 Food Waste Roadmap, under which 100 companies agreed to begin reporting their food waste figures.
Wrap announced 15 companies – including ABP, Albert Bartlett, Barfoots, Bidfood Hilton Food Group plc, Kepak, Sainsbury's, Tesco and Westmill – had signed up to pilot the new protocols over the next 12 months, with the companies spanning the entire food sector. It will then be rolled out across the industry.
However, as The Grocer revealed in February, the system will not require companies to report publicly, with it being left down to individual companies.
Wrap said it was worried about burdening companies already struggling in the economic climate with crippling red tape, although it said it was confident companies would increasingly report their progress under Science Based Targets – a collaboration between CDP, the United Nations Global Compact, World Resources Institute, and the Worldwide Fund for Nature – which already includes around 1,000 companies across the world who have signed up to climate reduction targets.
The new protocols come with food production and consumption responsible for around 30% of global GHG emissions and the industry contributing to between 60% and 80% of biodiversity loss.
Businesses signed up to Wrap's Courtauld 2030 initiative have pledged to deliver a 50% absolute reduction in GHG emissions associated with food and drink consumed in the UK by 2030 (against a 2015 baseline).
Wrap said there has been a lack of clear guidance for food and drink businesses regarding a consistent way of quantifying supply chain emissions.
It said barriers included having to use expensive external consultancies and data sources being old and unreliable, adding the new protocols have been designed to be easy to use and enabled companies to upskill staff in-house.
Wrap CEO Marcus Gover said: "I regard the launch of these protocols as a real game changer when it comes to Scope 3 reporting, just as the Wrap/IGD Roadmap was for food waste.
"It is based around the mantra of target, measure, act. We need this to be a whole system change across retailers and producers. Unless we get that we are not going to hit our targets."