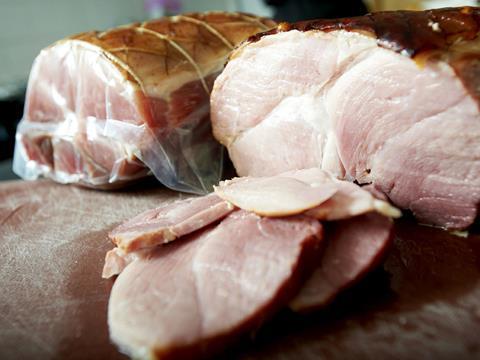 Cranswick has vowed to redouble its efforts to explore new markets in the face of a reduction in pork sales.

Speaking as the food processor announced an 11.4% increase in pre-tax profits to £25.8m for the six months to 30 September, chairman Martin Davey has said it would continue to invest to ensure the business was "fit for the future".

Despite the profit boost, Cranswick sales fell from £483.5m to £481.5m, with a reduction in pork sales by 13%, largely due to temporary loss of volume with one customer.

While Davey was positive these volumes would bounce back over the Christmas period, with "record sales" expected from premium pork products, he reaffirmed the company's desire to widen its coverage. "We're always looking at new markets."

The processor is looking to build on deals for the quick service restaurant and sandwich sector, which will see it supply restaurant chain Leon and turkey for Pret a Manger's Christmas dinner sandwich.

Cranswick's recent acquisition of Hull poultry producer Benson Park will help it broaden "both the protein range and the customer base".

Work by Cranswick to extend its Delico cooked meats facility in Milton Keynes was also due completed on time and to budget, while the sandwich and pastry parts of the business were also performing well, Davey added.