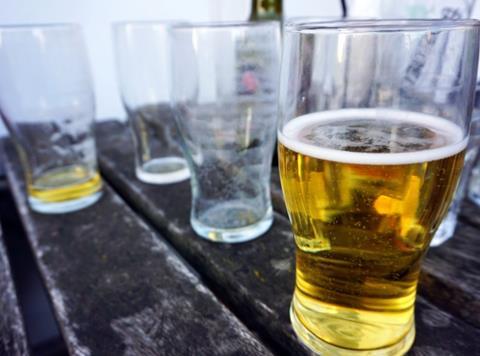 Heineken has warned of plummeting stock of its Amstel and John Smith's brands in the wake of a country-wide shortage of CO2 gas.
The brewer has sent out emails to pubs stocking its beers alerting them to low stock levels of the two brands and taken its online ordering platform down while it deals with the issue.
Emails sent to customers, seen by The Grocer, said the CO2 shortage had "impacted our keg availability" and Heineken was "working hard to resolve this issue as quickly as possible with our supply base".

A pub industry source told The Grocer another email from the brewer had warned pubs the shortage of CO2 was affecting Amstel and John Smith's and told them it has reduced the amount they are allowed to order from the brewer.
"They are allocating stock based on what people normally order," they added. "The frustration for us is that it's bang in the middle of the World Cup, and we're actually selling more Amstel now because there's gangs of lads in the pub drinking pints and watching football. Amstel is our entry lager so it looks like you're taking the piss by making people trade up when it's busy."
Another source said they had been told by the brewer there would be no stock whatsoever of John Smiths or Amstel for at least two weeks, and that the beer had been brewed but due to the shortage it could not be carbonated.
Heineken had been "informed by our CO2 supplier that they are facing a major issue with supply availability in the UK", said a spokeswoman. "Like many other businesses in the food and drinks industry, we are affected by this shortage. We continue to work hard to resolve this issue as quickly as possible within our European supply base and are working with customers to minimise disruption to their business."
It is understood the issue has not affected Heineken's supply to off-trade retail.
Impact on beer producers
The British Beer & Pub Association's CEO Brigid Simmonds said it was "aware of a situation affecting the availability of CO2 across Europe, which has now started to impact beer producers in the UK" and had recommended its members to "continue to liaise with their providers directly where they have concerns over supply".
Not all brewers have been equally affected: Budweiser owner AB InBev told The Grocer yesterday it was less exposed to potential supply disruptions as it had "invested in CO2 recovery systems at both of our breweries in the UK" which recirculate CO2 from the brewing process back round the sites.
Meanwhile the Campaign for Real Ale has said beer drinkers worried about short supply should "rest easy" as cask ales, ciders and perries would be unaffected by any shortage.
The consumer group's chief communications officer Tom Stainer said: "Real ales are naturally carbonated by live yeast that is left in the bottle or cask, and are therefore "living products" compared to keg beers, which artificially inject CO2 into the brew for carbonation. In addition, real ciders and perries are naturally still, making them a refreshing beverage choice in the summer heat. We would encourage anyone who's looking forward to their next pint to take this opportunity to try a real ale or a thirst-quenching cider or perry instead."